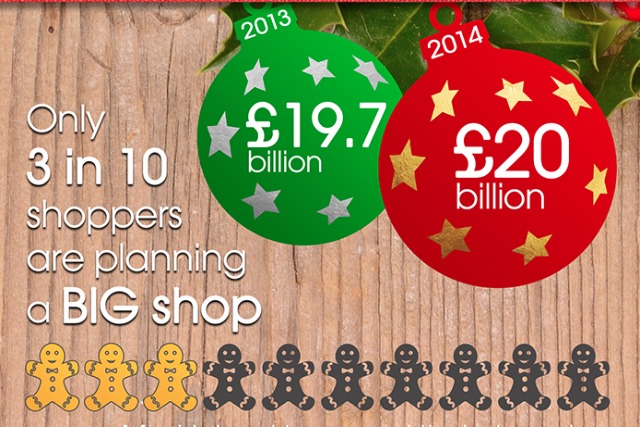 The retail body has forecast that food and drink sales will be worth £20bn this year but that retailers will continue to be challenged by changes in consumer shopping behaviour. For example, the general decline in consumers choosing to do a 'big' weekly shop will be felt at Christmas, with just 27% of the public planning to do a big festive shop this year.
Instead, more than half plan to shop across multiple retailers and formats, looking for the best prices. A quarter said they would actively "cherry-pick" across a range of stores this year; a move that IGD said would "boost" the discounters.
"Even at Christmas, shoppers are still looking for ways to help manage their finances. As we've seen over the rest of this year, the big weekly shop is in decline – and this is no different at Christmas," said IGD CEO Joanne Denney-Finch.
"We're expecting food discounters to be the fastest growing part of the UK grocery market this Christmas. Seven out of ten (67%) shoppers tell us they're going to use them." However, the majority (88%) will continue to shop in the traditional supermarkets, according to the research.
The second fastest grocery format would be online, IGD claimed. Almost half of those polled planned to do some shopping online or through click and collect.
Read next