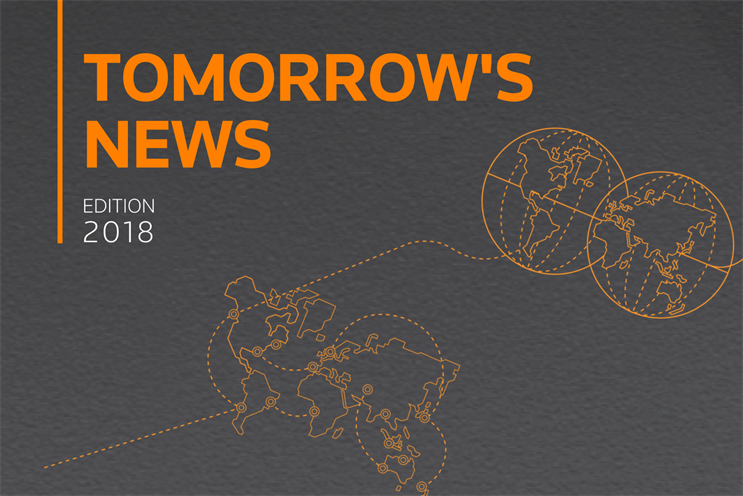 Brand responsibility
According to Reuters latest research – 'Tomorrow's News 2018' – most consumers believe advertisers and brands are responsible for where ads run. And for years the industry and marketers pay little attention to consumer sentiment and often doubt they've been exposed to misplaced advertising. Yet the research shows a staggering around three-quarters have seen ads next to 'inappropriate' material.
The majority (77%) also say that advertising next to 'unsavoury or objectionable' stories can damage their perception of a brand. And while 81% feel that the Facebook and Google should be 'held accountable' for the content they carry on their platforms, they are unaware of the tech giants' role in brand safety. Again, Reuters respondents believe the buck stops with advertisers.

The uncomfortable truth in our digital age is that it's not always clear where online ads are running. And yet, Reuters has revealed that consumers have 'no idea' of the problems of programmatic, vulnerable supply chains or, most importantly, the huge role that Google and Facebook play in the process – and their stranglehold on adland.
Impartiality, trust and integrity
Ad agencies and tech companies have to be more attentive to good governance and collaborations with trusted partners. With this in mind, the value of impartiality, honesty and integrity also featured strongly in the new Reuters analysis – with 86% of its global respondents saying they're more likely to turn to online news brands over social media for "trusted content in a trusted environment". Likewise, a similar number of people (84%) say they'd only share news stories from brands they trust.

An overwhelming majority (80%) of people say that a news brand is a mark of quality on a story; the statistics show it's also the go-to option for most to obtain "in-depth analysis and opinion".
Consumers underestimated
Predicted digital advertising spend will reach $291 billion worldwide by 2020 (Magna forecast). So, a clean-up of the digital ad ecosystem is timely, and widespread calls for it to be safer, more transparent and better protect consumer interests echoes this.
Reuters fresh data has shown that marketers have underestimated the lack of trust among consumers. An investment in brand-safe environments and trusted partnerships is not only good business sense – it's what clients and consumers want.