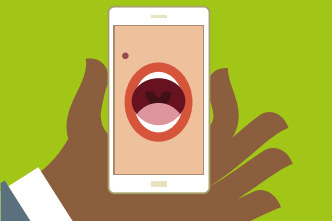 The Group M media agency's Humanity in the Machine report, launched today, identifies how brands can best use AI chat interfaces, following a survey of 1,000 UK consumers aged between 18 and 65.
In partnership with Goldsmiths University, Mindshare ran several experiments with IBM Watson, the machine learning platform, to see how brands can build chatbots that replicate human interaction.
The research found that 63% of people would consider communicating with a chatbot to contact a business or brand, while 48% agreed it feels "creepy" if it is pretending to be human.
Chatbots are becoming increasingly popular in digital marketing, particularly for customer service. Last week Mondelez announced it would use Facebook Messenger bots to talk directly to customers, while Manchester City Football Club has also launched a bot on Facebook Messenger.
The results of Mindshare's survey were summarised into five key principles for brands to consider when using AI chatbots:
Define the role of your chatbot;
Focus on establishing trust;
Align tone of voice with category and brand;
Make people feel human;
Build for continuous improvements.
Jeremy Pounder, futures director at Mindshare, said: "Chatbots have emerged as a new way for brands to engage with customers and we wanted to explore attitudes towards this new technology. Surprisingly consumers are very receptive to AI chat technology, and even trust it over human interaction in certain scenarios.
"This presents a huge opportunity for brands. In order to maintain this positive perception, brands must strike the right balance between the "human" and "machine" experience. Those that do, will be in a position to redefine the consumer experience, not only maintaining consumer trust but driving repeat custom and brand advocacy."