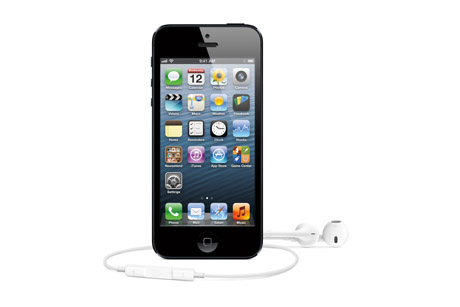 4G (4th generation) is the latest sensation in the technology industry and it is meant to shake things up for the better. 4G is here and it's hard not to notice the advertising campaign EE has been running to promote their network on 4G.
More than half (56%) of the GB adult population is aware of this technology according to the latest findings from the Ipsos Mori Tech Tracker. The awareness levels are highest among tablet owners at 83%, followed by Smartphone owners at 73%.
In terms of demographics, awareness is highest among young affluent males with over 8 in 10 (82% amongst males 15 to 44 ABC1). With a cracking advertising campaign currently in play, awareness could well continue to rise substantially with the wider population over the coming months.
So, what is 4G? How does it work?
4G's offering brings the user closer to the opportunity of having home broadband capabilities on their mobile, with speeds up to 8x faster than the current 3G network. 41% of the Gb adults population believe their access will be faster compared to current wifi access. The 4G technology offers stronger security and greater efficiency.
With coverage spanning 16 cities, more than 20million people or a third of the UK population already have access to the 4G network; this is set to rise considerably with EE's promise to spend £1.4million a day on their networks. These are all the promises that have been made but the question is whether 4G can live up to expectations.
This increased reach is great news for media owners and advertisers who will have the ability to conduct much more accurate targeting in terms of location and device. This comes coupled with the ability to run more interactive creative in their campaigns because 4G loads in seconds. It's not just business that will benefit, consumers will experience improvements too.
One such area is gaming, with the combination of faster internet speeds and improved devices meaning the gamer should experience enhanced graphics on smaller screens. Social gaming, which has been on the rise in the UK over the last several years, is likely to become the norm.
The introduction of this new service might once again completely change the digital landscape. We are already seeing tablet and Smartphone manufacturers offering large and mini versions of their devices, constantly blurring the definition of each. Also with the combination of internet speed getting faster and devices becoming even more portable, out of home usage will hopefully rise over the following months.
What's interesting is it doesn't look as though there is a huge device war or audience cannibalization at the moment; instead these two devices are likely to work in harmony together, and therefore the need to make connecting and synching of devices as easily as possible, which may become a big driver in consumers purchase decisions. Carphone Warehouse is already on the case, sprinkling some extra cheer over the festive period offering bundled tablet and Smartphone offers on the front of their Christmas brochure.
Current 4G bundles all offer unlimited texts and calls, but the data capacity varies from 500MB for £36 to 8GB for £56. However with a one hour program on BBC iPlayer already exceeding the 500MB of the cheapest 4G bundle if streamed with high quality it makes you wonder whether the full package is quite ready for the demand.
It's also important to ask how much consumers actually know about the most relevant data package and how much they are likely to use; can consumers accurately predict the most appropriate data package for their personal use? The results from the latest Tech Tracker research suggests particular consumer interest in terms of 4G services for music or radio and playing video games on their mobile phone.
Additionally, EE has also introduced data management systems which will text users when they are close to their data limit, hopefully removing any bad surprises when the next bill comes through.
The Tech Tracker also tracks technology ownership and usage among the GB population every quarter and has been doing this for the past 6 years.
Internet usage: the proportion of GB adults accessing the internet is at 81% with 44% now accessing via a mobile. Social networking is one of the popular activities performed over the internet (46%), but email is still the most popular (75%).
Connected home: Using the TV to connect to the internet is becoming a popular phenomenon, with 1 in 5 doing this via any equipment (such as games consoles etc..). One in three GB adults have at least one of the latest generation games console in their household.
Smartphones: Smartphone ownership hit the 50% mark this quarter and has been steadily growing. Ownership of iPhone is at 23% ahead of Android Smartphones (17%) and Blackberry (13%)
Tablets: Tablet ownership among the GB population is at 13%, with non-iPad ownership increasing steadily with the increasing popularity of android tablets in the market.
The full report will be released mid-December.
Gavin Sugden and Aakanksha Haran, directors, Ipsos MediaCT