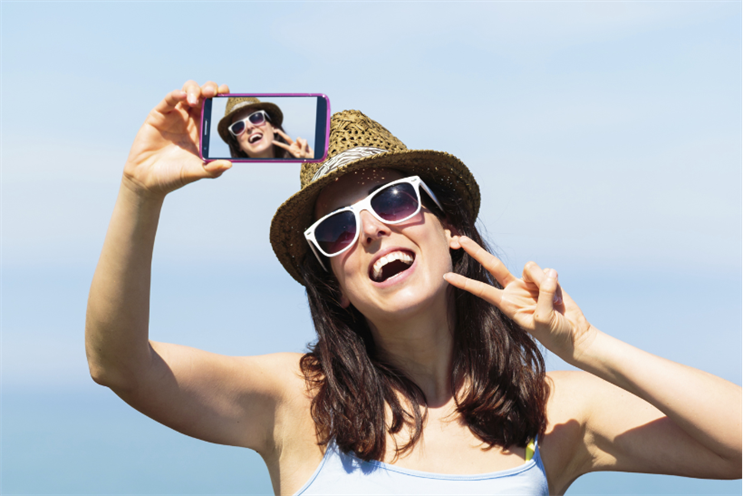 Female consumers are being urged to put down the selfie stick and break free of the pressure of living the perfect life via social media.
In a panel at Adweek Europe to celebrate 10 years of Grazia magazine, the magazines' editor-at-large Polly Vernon said: "We need to stop taking pictures of ourselves. We need to stop giving those digital images currency and taking it away from ourselves in the flesh."
Commenting on the selfie phenomenon, the retail guru Mary Portas explained: "Instagram images are so stylised and the [message is] the images of their lives should be one of perfection and that ability to be who you want to be is lost." She went on to declare that we need to break the myth of "that life your living through social".
Angela Buttolph, editor-at-large at Grazia, added her own "big vote for the death of the selfie."
Commenting on the impact of social media on society Vernon added: "There is lot of misdirected anger on social. We have this amazing platform which means that people need to have something to say all the time, which of course we don't. It is an intensely judgemental place."
However, the panel concluded that social media was getting through its difficult 'toddler phase' to become a more welcoming space.
The magazine's panel was not just celebrating 10 years of existence but also its campaign to close the gender pay gap, which recently received a huge boost with new legislation that requires companies which employ more than 250 people to publish the discrepancy between men and women's pay. This new level of transparency has the potential to be a PR disaster for many companies.
Commenting on the shift, Verity Harding, UK public policy manager at Google, said that this "transparency creates the pressure and the embarrassment which comes with it." She added that technology sector has some huge barriers to overcome.

She explained: "All the tech giants are founded by men and there is a huge amount to do to get more girls into science and technology. From a business perspective you want the widest pool of talent and if you cut out 50% of the country you miss out on that talent."
---
Recommended