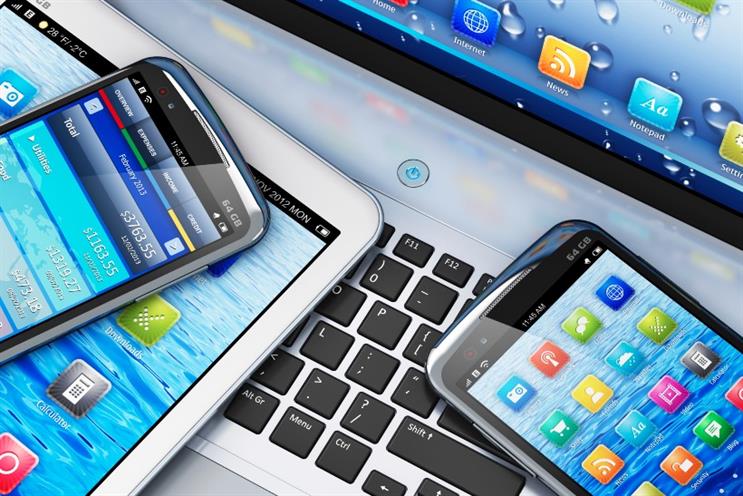 Did you see that Tumblr, The very worst Tesco, that did the rounds a year or so back? It's something the brand should keep close to its heart as it makes a bid for a High Street comeback.
For those that missed out, it catalogued the atrocities that passed for a 'customer experience' at this convenience branch of the grocery behemoth – ranging from stripped-bare shelves to jammed-open refrigerator doors. The below post and its frosty wasteland of consumerist ennui, was a highlight:
It has a number of lessons for us. Firstly, customers won't tolerate complacency – we know that we're stung for a high price in the 'convenience store', but to kick us when we're down with an experience like this!? Secondly, it demonstrates how quickly empowered consumers call out the offending brand in the new media environment.
Then, there's the question of how it reflects on the wider challenge faced by Tesco as internal and external brand purpose has been marginalised over successive years in an operations culture that prioritised 'efficiency' and 'margin' to the point that customers began to feel not just neglected but insulted.
Tesco's turnaround
As Tesco CEO Dave Lewis has since told this publication: "The biggest single impact you can have on somebody's appreciation of a brand in our business is the experience when they walk through the door."
Now all eyes are on Tesco as it bids to turnaround its fortunes claiming a renewed focus on brand purpose and customer experience.
And while there are some hygiene factors around the store experience they simply have to get right, who are the 'comeback kings' they should be looking to for tips on reinvention and the art of staying ahead of the customer curve?
Two clear threads run through some of the greatest high street successes of recent years: customer-centricity and clarity of brand value proposition across all touchpoints.
Technology is rapidly gearing up expectations of the cross-channel shopping experience and that customers want to be in control
While data and technology promise a future in which we can follow each shopper across channels through to fulfillment in an effective path to purchase, it's not a reality yet and only commitment to a coherent experience of brand value from store to app, to website and call centre give us the chance to keep a customer on our guide rails.
Both of these threads combine in Dixons' impressive reinvention of its customer service under the 'Know How' banner.
'Know How' goes beyond in-store 'angels' to address every aspect of customer experience, from the complexities of shopping in categories like Televisions – once mired in a confusion not helped by the indifference of spotty sales staff – to the set-up and aftersales service that's so important for Electricals.
Genuinely educational in-store content guides customers through the purchase decision. Know How-branded delivery trucks arrive to set-up your appliances at home. All while you track your purchase and support through the Know How website.
It's a holistic customer service that invests the Know How brand with a more meaningful proposition than anything previously embodied by Dixons, Currys or PC World.
Dixons, Argos and LUSH
Argos too, has taken significant steps to design a service experience across its digital and in-store that puts customers in the driving seat, looking to take advantage of its estate to meet customer demand for products in a way that pure play digital retailers cannot.
Using Argos' app or website you can order to collect online purchases from its vast inventory same-day, giving an edge over even Amazon. It's a smart proposition at a time when consumers are freely transferring functional and emotional expectations across category – if Uber offers me physical fulfillment in the time it takes to check my social networks, why shouldn't I expect the same from retail?
Remember that lonely tub of Häagen-Dazs
Then there's the increasingly rewarding evolution of LUSH, the high street cosmetics store that has so effectively transformed a traditionally experiential and sensory brand into a rich digital proposition.
Initiatives like its LUSH Kitchen – an online-only, small batch kitchen that creates a one-off product each day for purchase on lush.co.uk – perfectly express a unique handmade, local and ingredient-obsessed culture that distinguishes the brand it from competitors.
Across all of these examples we see an acknowledgment that technology is rapidly gearing up expectations of the cross-channel shopping experience and that customers want to be in control.
Remember that lonely tub of Häagen-Dazs and don't let the relationship between your brand purpose and the value you embody for customers get buried in the ice.