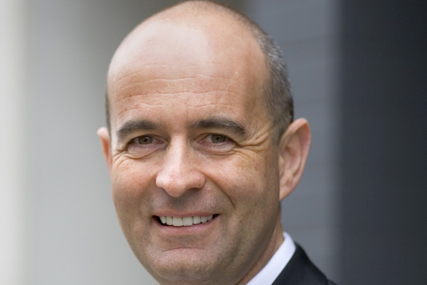 Pinder was speaking to Campaign after making the afternoon keynote speech at yesterday's Media Guardian Changing Advertising Summit, in which he outlined the belief that businesses should widen their concern from financial growth to purpose.

"A world where we think it's just about producing stuff and selling stuff is a world that will rapidly find the wheels coming off as the next generation comes through and says 'I don't need more handbags, more this, more that, I don't aspire to having double what my parents had because they have too much anyway'."

He added: "I think what now we're seeing is a world where the products have to add a proper purpose in improving someone's life.

"It is well-documented that Marc Pritchard of Procter & Gamble is extremely zealous at promoting purpose-inspired benefits and serving customers not selling to customers. To me the fact that the world's largest user of advertising is in that mode tells you something.
"The fact that the world's second largest one was here today and said something quite similar. Keith Weed of Unilever talked a lot about good rather than profit being what consumers want to know companies will do."

Pinder added that in articulating their clients' messages agencies need to focus on the idea of utility to the consumer.

"The best marketing communications is the stuff that has utility to me, a benefit to me. So Nike+ [for example] is pure benefit to me, there's very little money in it for Nike, but there's a huge long-term benefit for them in terms of building brand recognition. And I think that's we're seeing in a lot of the work we're doing.

"You really have to be looking at how we are going to build content that people are going to want to interact with and not just feel is disposable and transient, forgettable.
How many ads have you seen that are forgettable in the last 24 hours?

"Anything that is transient and here today gone tomorrow is rejected by the consumer these days. They don't want to know. They want to know what's behind what you're doing.

"If we want customers to care about our ads and our communications we've got to make them have utility."
Pinder has been in sole charge of Publicis Worldwide since May 2009. It is the largest Publicis Groupe agency network with a presence in over 80 markets, and is set to grow further with the group's recent acquisition of a stake in Brazilian agency Talent.