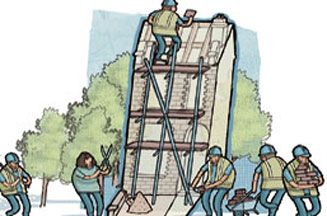 The survey, supported by Lloyd's Register Quality Assurance (LRQA) with sponsorship from the Co-operative, revealed high levels of cynicism and mistrust in both business and Government.
Nearly a third (30%) of those surveyed said they always make an effort to buy products and services from businesses that behave responsibly. The research predicts that purchasing-decisions will increasingly be influenced by on-pack information such as energy efficiency and sustainable fishing.
Almost three quarters, (73%) believe fair treatment of employees and suppliers are the priorities for what makes a responsible business.
The research also found that consumers were looking to independent channels such as consumer watchdogs, the media and third-party assurance providers to support green or ethical claims, rather than brands themselves.
Sandy Sutherland, the head of technical and regulatory affairs, at LRQA said: 'Independent assurance helps organisations protect their brand integrity.'