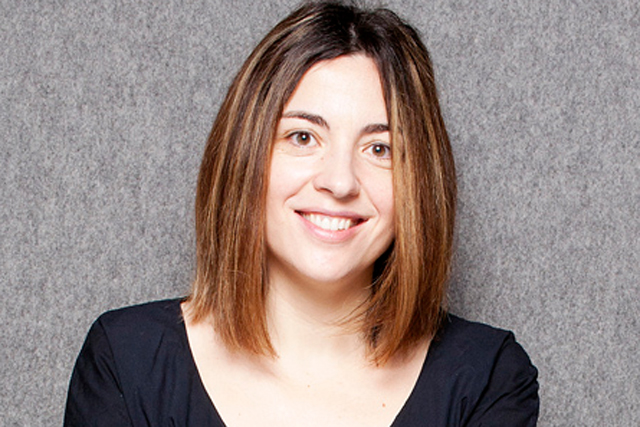 Anyone who follows "Condescending Corporate Brand Page" on Facebook gets to see a daily dose of cringe-worthy content by brands desperately begging for attention and shares. But establishing
a thriving social media presence for brands is really about understanding the essentials for a relationship: reciprocity, involvement, dialogue and respect. It requires brands to be social by design; to be more like humans. The social object that unites people isn't a company or a product, it is a shared value or a purpose.
It is purpose that motivates people, and thus the key to a successful social presence for brands is to find their "why", and to find ways to enhance consumers' social needs and experiences in a way that is relevant to them, and naturally close to their brand and how people use it. It's about who they are, what moves them and how they can make a difference. It's about inspiring and involving their community. Facilitating networks of connected people with shared interests or goals creates ways that can produce returns for companies. It is connections that create value.
These connections are fragile, however. "Always on" and "in their pocket" mean that brands are always just one swipe away from being blocked and invisible until further notice. This social, mobile and visual world also means a continuous battle for attention. Brands compete with friends, news corporations, Game Of Thrones and the likes of Candy Crush Saga for those 40 minutes of free time a day. The old statement "content is king" has never been more true.
The need to behave more as humans inevitably also means that brands need to show more facets of who they truly are, depending on who they are talking to, when they are talking to them and what they are talking about. Truly knowing who you are as a brand and what your purpose is in social should allow you to be more multidimensional, to experiment, to be more interesting. Thinking of various storylines for various audiences at different consumption moments, and a content strategy that will cover all brand content, not just the social stuff, is the only way to cope with the agile world we live in. The death of the one-trick-pony is imminent. What's fun or shareable now on social will not be fun forever; people are easily bored. There's just too much competition for brands' fun/exciting/engaging/whatever content. The challenge for brands is to stay iconic, while experimenting with new routes and content along the way.
So, to be relevant in social media, you need to know who you are and have compelling content to bring your brand and personality to life. But you also need to be quick. In the past few years, real-time content
creation has entered the social arena.
The necessity to create real-time responses and content was brought on by changes in the digital landscape and evolving consumer expectations and behaviour, which has been described as "Nowism". Big brands – and agencies – wanting to connect in a relevant way with consumers have opened up 24/7 newsrooms or command centres to monitor and react in real time to unfolding events. Brands are seen to pick up sports events, concerts or other types of live entertainment to intercede with their content in real time, like Heineken showed recently by having a round-the-clock celebrity-fuelled presence at the Champions League. These brands are making sense of the stream in real time and are operating on the hour to daily timescale. Most brands, though, still plan their content on a weekly basis, trying to monitor the stream of data and keep up with conversations.
To be quick and compelling, content creators need to be in fully fledged alliance with "number crunchers". Capturing, combining and analysing data is a fundamental step in creating compelling and
relevant content. This is similar to how stock and options trading are conducted, gaining a competitive advantage by receiving and processing data in microseconds.
Instead of real-time trading data, we take (social) web data from individuals, influencers, brands and news corporations. This is especially relevant for a brand like McDonald's that is party to public scrutiny. It is by no means the easiest step in the process. Tooling is necessary to get a good start, but human intelligence is key in creating information and insights from the data to kick-start real-time content creation. Here, econometrists and content developers need to meet to discuss findings and make split-second decisions on what to pursue and develop.
Besides advertising, brands living "Nowism" will be seen to take on real-time customer service, real-time (price) offers, real-time product testing, real-time feedback and real-time co-creation. And for all these, successful data handling and real-time content creation are pillars of success. However, it would be the wrong conclusion to think that micro-content is the future. There is a demand for great, relevant and engaging long copy and content. It is about having a well-balanced mix of different types of content for different occasions, audiences, channels and purposes. This requires continuous content planning, content creating, orchestrating, experimenting, monitoring and optimising. And this is a job that doesn't just rely on a social media or community manager but on a team of specialists, from content specialists (brand owners, journalists, copywriters, designers, film-makers) to data specialists and media experts. One could say that social media is a truly collaborative experience.

Sandra Krstic is the deputy managing partner at Tribal DDB Amsterdam
Point of view
The one social media site I couldn't do without is… Spotify.
My favourite Tweeter is…
@nilofer.
I measure social media success by… the growth of our content and community department.
In five years' time… the word media will be dropped from "social media".
The next social media site will be… simply relevant.
The future of social media is… intuitive (but, before that, a little intrusive).