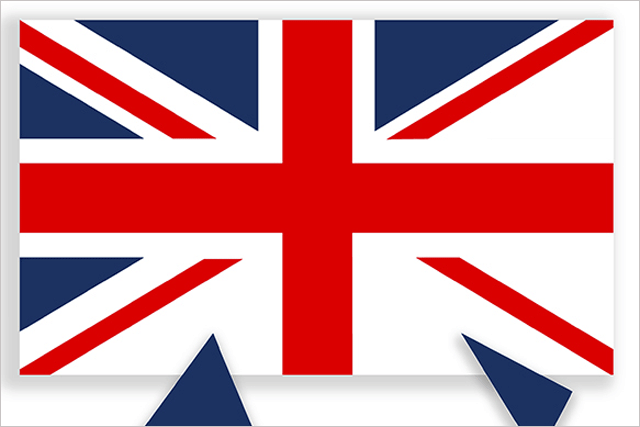 To some, the publication in early August of a 'love' letter signed by over 200 celebrities urging Scotland to turn its back on independence was an unexpected addition to the climax of the referendum.
Unlike most standard marketing campaigns, it has a universal target market – everyone in Scotland over the age of 16 is a 'buyer'
For dyed-in-the-wool Scots, it may have been a step too far. Being told what to do by the likes of Cliff Richard, Mick Jagger and Judi Dench, few of whom have any connections with the country, isn't the sort of thing that goes down well in places like Glasgow's East End.
Both sides have worked the marketing war hard, producing arguments that mix the rational and emotional, appealing to both head and heart using all the channels open to it – celebrity endorsements, print and digital, with social media, video and PR added to the pot.
Unlike most standard marketing campaigns, it has a universal target market – everyone in Scotland over the age of 16 is a 'buyer', regardless of age, sex, socio-demographic or previous behaviour.
Eric Campbell, managing director of White Light Media, an Edinburgh-based content agency, drew my attention to the fact that the 'yes' campaign has generally been more positive and forward-looking. By contrast, the 'no' campaign and content was initially very negative, and has only recently toned that down – for example, by adding the tagline 'No thanks', which is just a little softer and less abrupt.
For some voters, independence raises hugely complex issues, ranging from sovereignty to sterling, including business and oil, social issues and relations with the EU.
These voters are looking for rational arguments, carefully explained, so that one side's views can be weighed against the other. This calls for a combination of long-term engagement, as well as reactive or tactical campaigning as events occur.
For other voters, independence is a gut feeling, a simple "yes" or "no". So campaigners have to make an emotional appeal that transcends or displaces the rational. Celebrity endorsements play a role here as does video, especially featuring ordinary, "people-like-me" type voters.
A referendum, one might say, isn't just for Christmas, it's for life
Put this together, and inevitably, both sides have used content as the spine that holds their campaigns in place.
In one sense, of course, this is like most political campaigning today. But it has two differences: one, the sheer length of the campaign; two, unlike a general election, this is a vote that can't be changed. There's no going back five years later. A referendum, one might say, isn't just for Christmas, it's for life.
Strategy analysis
Take a close look at the campaign material, and it appears both sides are following similar strategies and using the same sorts of content:
Print
Starting with print, the 'Yes' campaign produced a magazine, Your Future, distributed at Yes Scotland events around the country. Much of the content has been repurposed, and now appears on the official pro-independence site.
Emotional appeal
The 'Yes' side opens with a more immediately emotional home page – and if you scroll down to The Choice section a video featuring an unborn baby in a womb (ie the birth of a nation analogy).
The 'Better Together' website is less obviously emotional, going in on strong with what might look like scare tactics –for example, on pensions.
Rational appeal
The 'Better Together' website features a facts section containing downloadable factsheets covering areas like the NHS, the pound, oil and gas and universities.
The 'Yes' campaign, meanwhile, makes finding the material harder, but those hungry for knowledge are eventually led to a Scottish government FAQ site. It deals with more issues, but in less depth.
Video
Both sides use their YouTube channels heavily to feature videos of real people – like this one from 19-year-old Kyle Thornton on why he's saying no. Not to be outdone, the 'Yes' camp has dozens of ordinary voter videos – of which this featuring young mum Susan is typical. Videos are a mix of celebrities, personal and factual.
Social
Both sides have embraced social media, including Facebook, Google+ and Twitter (pumping out thousands of tweets and retweets). The 'Yes' team has more followers (90,000 versus 39,000) and also outscores on Facebook (293,000 likes versus 202,000).
Neither side uses Vine or Pinterest, although the 'Yes' camp has a token effort on Flickr.
Each side looks to have matched the other point for point on social and, more importantly, provided supporters plenty of material to share and opportunities to contribute.
News/real-time
In a campaign where the ebb and flow constantly shifts, news or real-time updates are clearly essential. Both sides play the game with vigour, posting two to five stories a day and stories are obviously highly selective. Both parties place share buttons at the foot of the stories, with the 'Yes' side offering more options.
Countdown to D-day
Is there a winner? It's hard to say. Both sides have faults – neither has a search facility on the home page and, oddly, given that the referendum is about nationalism, nor do they have Gaelic language options.
Clare Hill, managing director of the Content Marketing Association, points to the 2012 Obama campaign as an example of when Twitter and content marketing have caused turning points in the political sphere – with content being so central in today's world the yes and no campaigns could prove to be the next examples.
But if they are less than perfect, both are compelling examples of how to use content – and why it matters – in the modern political process. They show how content can be used to build long-term engagement, lay out the facts, and allow voters to find emotional and rational justifications to vote one way or the other.