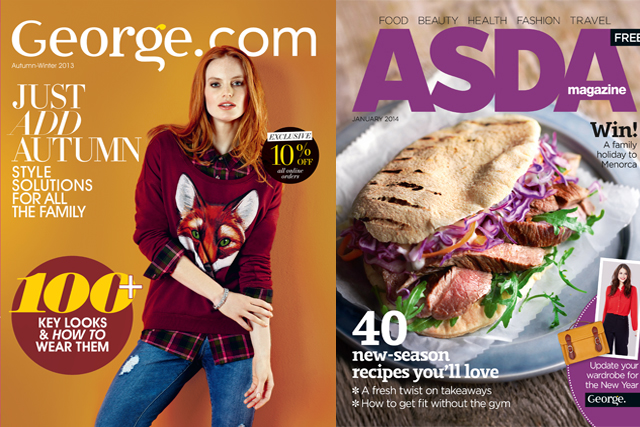 For those who have been creating content for years, formerly under the "branded content" or "customer publishing" agency umbrella, the buzz about content marketing, its grow­ing stature and wider apprecia­tion of its value as a highly effective tool, is most welcome.
Less welcome is the explosion of other agencies suddenly claiming to offer content marketing. Noth­ing wrong with competition, but if you're serious about content, exercise caution to avoid be­ing taken in by "Oh we do that too" bandwagon-jumpers.

Smarter content
Producing high-quality, engaging and inspiring content with precisely the right tone of voice for your brand and target audience is a skilled craft that's built on editorial heritage and developing trust and meaningful relationships, not opportunism.
Smarter content solutions are driven by intelligent data and insight. This intimate understanding of your challenges and customers will inform planning and deliver relevant, rewarding content that's in con­text for the channel. A more strategic, omnichannel, content-hub approach, which creates core ideas then adapts them for any channel, will maximise their reach and impact via print, digital, mobile, video, audio and social. To make this resonate still further, leverage data for segmentation and personalisation.

Be brave – innovate
Future-proof planning – keep an active watching brief on new technology and digital developments. Consider how, or indeed whether, innovations such as micro-video should be harnessed in relation to where/how your audience is consuming content and plan it into your mix accordingly.
Don't be afraid to try something new or unexpect­ed and, in the case of digital, be open to failing fast, learning and moving on. Digital-content solutions give you innovation flexibility and greater agility, allowing you to take a phased approach while being more dynamic and responsive to customer feedback.
For example, we had a "soft launch" of the Vue magazine tablet app in December 2013, with the full "hard launch" update in early February 2014. This phased approach not only incorporated significant user experience (UX) enhancements that weren't possible in the soft launch timeframe, it also gave us an opportunity to take on board user feedback.
The importance of spending time on UX cannot be stressed highly enough. It's an investment that pays great dividends – don't let brilliant content and design be undone by a poor interface that hinders a customer journey and stifles discovery. Also, think mobile-first and consider a responsive content solution that will work whatever the device or OS.
Amplify with video and social
Video is content gold when it comes to sharing and social, plus it has legs, boosting search performance and long-term value. Similarly, social's insatiable content appetite is far better satisfied as part of an integrated strategy, where social is the link between other channels to amplify and extend reach.
For example, we created several potential covers for the August 2013 issue of Asda Magazine. These options were put to Asda's 1m Facebook fans; they voted on their favourite, which was subsequently published – fun social content that also supported Asda's "Chosen by You" approach and product range.
Trigger mechanics and measurable actions should be essential elements of any content strategy to dem­onstrate delivery on KPIs and show ROI. For digital content, harnessing data and analytics will facilitate ongoing evaluation, evolution and optimisation.

Collaborative outlook
Avoid treating content in isolation to ensure messag­ing consistency across the board – make it an integral part of your wider marketing efforts so it comple­ments and supports your campaigns and goals. A collaborative outlook is essential here, not only between different agencies, but also internal marketing stakeholders/departments.
It works too: we're one of several agencies working collaboratively for two of our major clients.

Rewarding experience
When working on the blueprint for your content solution, keep your content customer-focused and rewarding, whether this is through pure entertain­ment and enjoyment, or helping make their life easier and giving them added value they remember and talk about with friends and colleagues.
This can be a challenge, particularly when it comes to developing an omnichannel content strategy, but help is on hand in the form of content marketing agencies that have the experience to make your life easier, and can be trusted to craft quality content that's right for your brand and target audience.
---
Case study
Vue Magazine
Publicis Blueprint's brief was to create an engaging, newsstand-quality, editorially rich magazine that embodies the brand personality, promotes discovery and rewards cinema chain Vue's core audience of film fans and families, helping to deliver standout and drive increased market share/revenues.
Launched in March 2013 through Vue's 83 cinemas, demand soon out­stripped supply. In August the print-run rose from 200,000 to 500,000, making it the UK's number-one dedicated film magazine. The tablet edition launched in December 2013, with more than 12,000 downloads in just over a month.
Adopting a tone that's fresh, friendly and conversational, content includes a release calendar, summary and in-depth reviews, video trailers, plus exclusives with big industry names. Content is also used for Vue's social activity.
The app goes far beyond replicating print, embracing tablet functionality and optimised user experience for an engag­ing experience that adds value. Users can browse an interactive film calendar, receive release alerts and book seats direct from the app with minimal effort. Analytics provide behaviour insight.

"Vue magazine's success shows there's a big appetite for quality content that informs and entertains. Our new tablet app delivers even more regular content and deeper engagement, encouraging film discovery with easy ticket-booking, helping increase admissions and frequency of visit to drive revenues."
Michael Kalli, head of corporate sales and advertising, Vue Entertainment

Quality and engagement*
95% rated magazine good/very good.

88% found it useful.

72% read all or most.

73% spent 11 minutes or more reading (34% spent 11-20 minutes).
Driving admissions
74% booked tickets at Vue cinemas as a result of reading.

67% went online to find out more about a particular film/watch a trailer after reading.

51% recommended a film to friends/family after reading.
*SnapShot reader survey in conjunction with the CMA Apr 2013 (9228 responses)