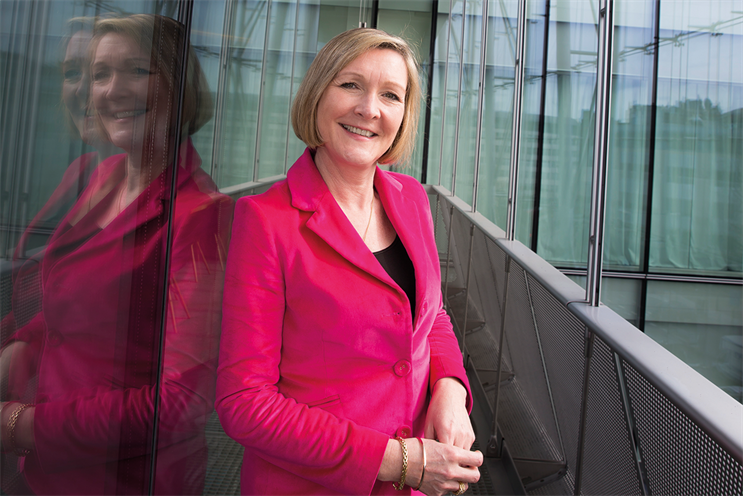 When you think about the best ads of all time, what comes to mind? There's plenty to choose from and it depends on what we mean by "ads". The evolution of media and growth of communication channels have changed the way brands talk to consumers but, with so much content out there today, only a certain amount can cut through.
A lot of talk at Advertising Week Europe this year referred to the importance of context and the belief that great content deserves to be placed where it will have the biggest impact and feel most natural to the viewer.
The Guardian's vice-president of platforms and partnerships, Anna Bateson, quite rightly said: "People will watch ads if they're good, but reject advertising when it's intrusive." This suggests that marketing messages need to become part of the experience. When this happens, they can tap into culture: the work stops being an "ad" and becomes a message that can connect with audiences on an emotional level.
David Golding, co-founder and group chief strategy officer of Adam & Eve/DDB, has written in Campaign about the industry splitting into two types of companies. First, the ones that create culture through campaigns that generate fame, talkability and memetic power. He then refers to a second group, where companies create collateral, driven by data and the ability to precisely target consumers.
Digital Cinema Media and cinema are certainly very happy to be camped alongside Golding's agency in the first category. Cinema creates big cultural moments. It offers an appointment to view like no other platform and, with a 16-week window where the biggest content is exclusive to the medium, it remains synonymous with the now.
Think about some of the films you've seen in the cinema. They seep into society and amplify the desire to be part of that world. Cinema can trigger constructive conversations and instigate change. Films act as catalysts to inspire brands and audiences to think differently at a time when news spreads fast.
These are stories that you continue sharing in the pub, at work and on your social media timelines. Film-makers are provocateurs, observing, commenting on and even changing society with their stories. There's no doubt that when Christopher Nolan's Dunkirk, Blade Runner 2049 and Star Wars: The Last Jedi are released later this year, they will have a big impact and resonate with audiences.
When you get given that ticket in the foyer, you know what's coming. There's the big box of popcorn, the comfy seats and the darkened room where you'll spend the next few hours immersed in another world. Once you step inside the cinema, the trust is genuine, and the ads are embraced as part of the deal.
In recent months, there has been a real concern about the unknown and suggestion that media is losing control of the wheel. Brand safety has become an issue and increasing pressure has been placed on media owners to clamp down on the content appearing on their channels.
A recent study by Kantar Millward Brown shows that Generation Z (16- to 19-year-olds) are the most receptive to advertising messages in the cinema. It's no coincidence that they have to turn their phones off once they're in the darkened room.
The best brand stories are ones that cut through seamlessly and do not harass consumers into caring, which has happened in other media of late. Don't jump out when people least expect it because that's when ad-blockers and negative perceptions emerge.
In these pages, there will be plenty of pessimism about the changing nature of media and how to adapt and cling on to the coat-tails of change. But remember to make time to embrace stability and security too. Take it from someone who has been in the industry through many dawns of change across multiple platforms.
Strong ad content in the right context is what we should be aiming for. And when that's achieved, the
pay-off is lasting cultural moments that matter and help to build box-office brands of the future.
Q&A
Most effective productivity hack you use daily?
My iPad.
Which new marketing strategy, technique or tool interests you most right now?
DCM launched a new online campaign planner (dcm.co.uk/planner) at the start of the year, allowing planners to choose by date, film or audience.
What would the world be like if your company did not exist?
You'd have to wait an extra 16 weeks to see the biggest blockbuster movies – so a lot
less exciting.
What are you most looking forward to this year?
Star Wars: The Last Jedi.
What interests you most on the new/developing tech front?
4DX cinema technology – which incorporates seat motion, wind, rain, fog, lights and scents along with the traditional viewing experience.
Night owl or early bird?
Night owl.
Karen Stacey is the chief executive of Digital Cinema Media