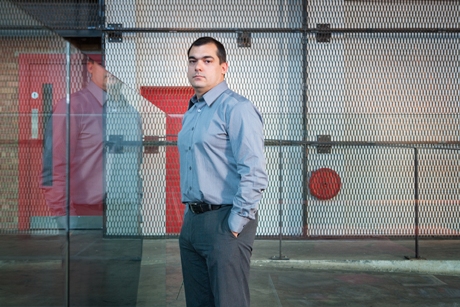 People rarely think about brands but, when they do, they expect more from them than ever. They look behind brand promises, seeking out content and services that make those promises real. They also expect the brands in their lives to exist seamlessly across all digital platforms.
This is why mobile is vital for marketers wishing to add value to people's lives. Where once mobile might have been an interesting avenue for forward-thinking brands, shifting consumer habits now make a nonsense of marketing strategies that don't have mobile as part of their DNA.
With the need to create a consistent and compelling customer experience at the top of the agenda, it follows that those who break mobile out from other online disciplines - in terms of budget, strategy and creative - will struggle to achieve excellence in any of them. A couple of years ago, marketers who bolted a mobile specialist on to their agency roster were probably doing enough to get by. But that was before mobile elbowed its way into the middle of our lives. You could say that this happened on 6 October 2010, when the photo-sharing application Instagram launched in the Apple App Store. By Christmas, it had one million users; a year later, it had ten million.
Instagram was the hit application designed purely for mobile, right down to the shape and the format of the images.
February's Super Bowl also provided one of those increasingly regular moments that remind us just how central mobile is becoming to brands' digital marketing efforts: in and around the game itself, Google reports that 41 per cent of searches involving Super Bowl TV advertisers came via mobile devices.
There have been other tipping points too. When more than half of Facebook users updated their status via a mobile device, something was clearly changing. Brands that ignored mobile and focused purely on the web while Facebook mobile penetration was at 10 per cent or 20 per cent could say they were still hitting most of their audience. When the number was 50 per cent, it became too big to ignore.
Today, just being present in mobile isn't enough - you must be integrated.
UK newspapers provide an interesting case study. If I am reading the Financial Times, it knows who I am and where I am. It allows me to choose how and when I read the articles. It's a completely integrated experience. The FT's content management system, analytics tools, advertising solutions and identity management is designed to work across a range of platforms. Most publishers have some sort of mobile presence but it is just not as integrated.
Two or three years ago, when mobile habits were very different, you could have got away with this fragmented approach. Not now. Consumers make absolutely no distinction between the service they expect via a mobile, a tablet, a desktop computer or even a TV.
There are so many practical reasons to ensure mobile and web platforms function as one. Take the example of an airline. Building a mobile app that allows passengers to carry their boarding pass on their phone might seem bright and cutting-edge, even in isolation. But it will be no use if the desks at the airport aren't able to scan it.
That's a simple example, but it reflects the way that we want to use our phones. And it's why brands that are not putting mobile at the centre of their strategy need to look at changing their processes from the bottom up.
This is the reason why, alongside the larger, multi-year projects we do for brands including Lloyds TSB and Virgin Atlantic, we have set up Mobile Accelerator, a small, close unit that is purely focused on being agile, creative and multidisciplinary. The unit is responsible for building small, innovative mobile projects that enable brands to dip a toe in the water and learn what mobile is all about.
Integration remains at the heart of this approach. What makes Mobile Accelerator different is that it creates bespoke projects while still taking integration into account. We can produce mobile products and services in a quick, iterative way, then we can integrate what we develop and learn into larger projects we are working on.
If this sounds like a plug, there is a general lesson in it. We believe that mobile will increasingly underpin everything that happens in digital, and our aim is to feed new lessons from the cutting edge of mobile into everything we do. Whether you are creating a campaign or building a product, it needs to fit together with mobile, or it simply won't work as well as it should.
From a brand perspective, the consolidation of all these pieces is the only approach that makes sense today. If you have a single team that can build your services, your mobile app and the iAd assets you need to advertise it, as well as handling the media buying, the search engine optimisation and pay per click, you not only control the quality of the mobile product, you ensure that it is marketed effectively by the people who understand it.
In the future, mobile is going to be all about partnerships and solving problems. To do that, you need to look beyond the app you built, and consider how it integrates with billing, how it works with outdoor and how it works with the traditional and digital estate.
A mobile phone can be the gateway to a customer when they are watching TV or when they are walking down the street looking at a billboard. It is the only platform that allows a constant conversation between a brand and a consumer, and that conversation allows you to tell longer stories, stay top of mind and solve your customers' problems - which is the reason they buy into your brand in the first place.
It is a picture that brands have fondly imagined for a long time. Now we're actually in it, the only way you can make it all possible is to integrate every part of your business. When consumers are integrating every aspect of their own digital lives, it is only good sense for brands to do the same.
Ilicco Elia is the head of mobile at LBi
POINT OF VIEW
iPhone or Android?
Either. Both. I have three different phones. Each has their pros and cons. I haven't yet found a phone that does everything I need (let alone everything I want). When I'm recommending a phone to someone else, I always plump for the iPhone.
When will HTML5 kill off the app?
It won't. But it will make a big dent in the app ecosystem.
Which brands could knock the iPhone off its perch?
Nokia or Sony. Nokia has the reach and design capability. Sony has the content and design strength. Both need to put the customer first more than they currently do.
I use my phone most for
Running my life.
The best thing about my phone is
It allows me to access the internet from everywhere.
If I were a ringtone
I'd be the classic Nokia tone as used on Trigger Happy TV.