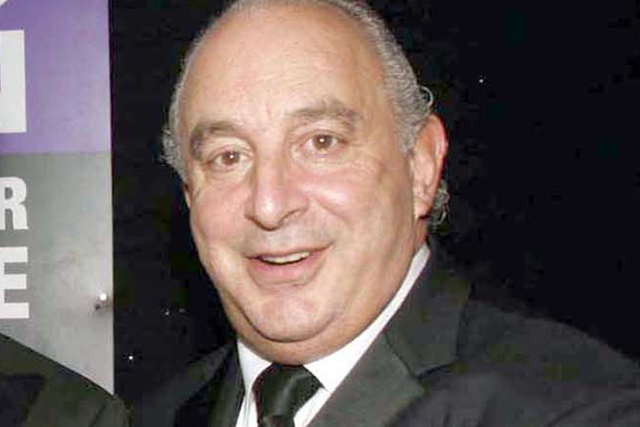 The owner of the Arcadia group, which consists of major brands including Topshop, Burton and Miss Selfridge, is in talks with Chinese textile company Shandong Ruyi, the The Sunday Times reported (£).
The news comes as Arcadia's brands are struggling in the face of fierce competition from digitally-led retailers. In the year to 27 August 2016 – the most recent set of results available – Arcadia's profits plummeted 79% to £36.8m, with sales down 2.5% to £2.02bn.
Green has always been a controversial figure for his personal style – including outbursts against journalists – and allegations that Arcadia uses overseas sweatshops and has employed staff in the UK for less than the minimum wage.
But it is his involvement in the demise of BHS, which he acquired in 2000, and sold in 2015 for £1, which made him a hate figure in certain quarters, with MPs blaming him for the collapse of the brand.
The Pensions Regulator announced last August that it would prosecute Dominic Chappell, who bought BHS from Green, over the collapse.