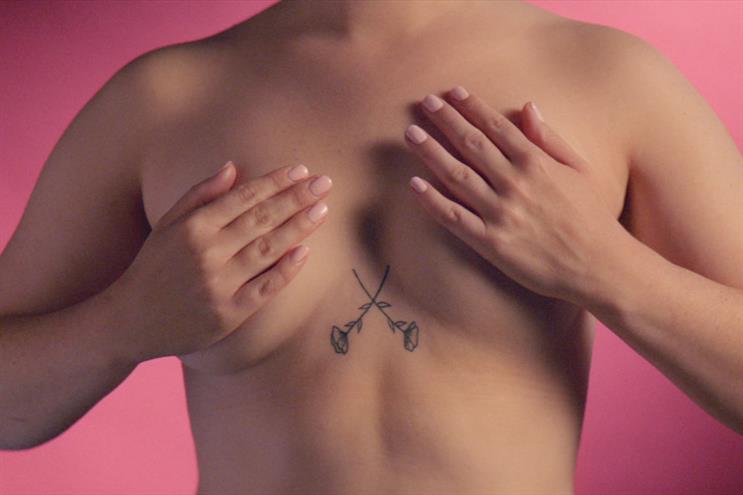 In work created by Fold7, the charity wants to appeal to young women who are "currently more likely to go to the dentist, weigh themselves or get their eyes tested than they are to check their boobs".
The TV ad shows women and men holding their breasts with a voiceover explaining the different ways people should touch them, as well as shots of a kitten, jelly and juggling balls made to look like breasts.
The film was created by Lucy Aston, and directed by Ivana Bobic through Riff Raff Films.
It will be supported with out-of-home and retail activity with Sweaty Betty, Zakti, Kevin Murphy and Lomax gym.
Natalie Kelly, chief executive of CoppaFeel!, said: "CoppaFeel! exists to help everyone stand the best possible chance of surviving breast cancer, because if found early it is very treatable and survival rates are significantly higher.
"In demonstrating the power of our hands and celebrating our touch as the best tool for checking, we hope to encourage more young people across the UK to adopt a healthy boob checking habit, which could one day save their life."