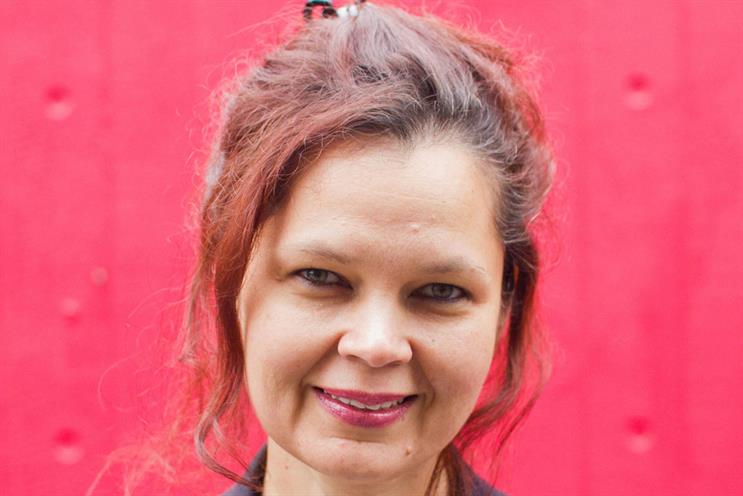 Copywriters working in the UK are unhappy. They feel overworked and undervalued. More importantly, they feel that Britain is no longer home to the best copywriting in the world.
We know this because, for the first time ever, copywriters were asked.
In the first ever Copywriters' Census, run by the Direct Marketing Association (DMA), more than 450 copywriters – from across the line and beyond it – shared how they feel (relieved, at last, to be asked). About the job they do. About the changing role of clients. About the rise of technology. About the death of the creative team. About the evolution of media. But, most importantly, about how all that's impacted on the state of British copywriting today.
The results were stark, startling, some might say shocking. If the DMA promised to "give copywriters a voice", they did just that as they revealed excerpts from the Census at a DMA-sponsored event at Google Town Hall on Thursday 30 April.
Here are just some of the beautifully crafted responses to the Census shared verbatim in the report:
"Content has never been more important but copywriters have never been less appreciated."
"Copywriting is suffering from the ignorance and illiteracy of marketing people."
"Copywriting is bland, uninspired and sucked dry of creativity by clients who get too involved and search engines that don't understand smart or subtle."
"Copywriting is vacillating between smug and needy, bland and impenetrable, shouty and forgettable; with the very occasional pocket of genius."
"Copywriting is SHITE."
"The industry has abandoned copywriting."
The Chair of the DMA Awards Committee, Mark Runacus, gave his perspective on the findings. And a heated debate ensued as Patrick Collister, head of design at Google, threw the conversation open to industry heavyweights – Paul Kitcatt, chief creative officer and co-founder of Kitcatt Nohr, and Catherine Toole, founder of Sticky Content.
The consensus? Something needs to be done to restore the quality, reputation and value of copywriting.
Fortunately, the evening didn't end on a cliff hanger. Instead Chris Combemale, the executive officer of the DMA, took to the stage to announce the launch of something that is being done – the Future Writers' Lab.
All of this, of course, is part of the DMA's 'Campaign for Great British Copywriting'.
Where did it all start? Where all good ideas start. Over lunch.
Back in 2013, Chris Combemale invited Mark Runacus and Steve Stretton, co-founder of AIS, and I to lunch at one of the industry's oldest haunts, The Riding House Café.
The issue on his mind was the dwindling number of entries to the Best Copy category of the DMA Awards.
Of course, given that at the table were a suit, a planner and a creative team, it's hardly surprising that the conversation became a campaign.
First action in the campaign was to appoint a writer in residence at the DMA – and as it was an inaugural appointment, Chris asked me if I'd accept it and help scope out the role.
Since I've evolved from copywriter to innovator over the past decade, co-founding full-service innovation agency Abundance as well as innovation training company The Reinvention Works, I was delighted to, of course.
And I've spent the last year leading the 'Campaign for Great British Copywriting', inspired by my fellow guests at "that lunch", backed by the tireless DMA team and supported by our generous sponsors, Google, The Guardian, HP and Royal Mail.
At the outset, we were taken aback at the lack of organized industry support for the copywriting profession. There is no national society of copywriters. There are no dedicated copywriting award programmes. There's scant focus on copywriting in degree programmes for advertising and communication. There isn't even a database, anywhere, of copywriters practicing in Britain (some might say this is, in itself, a statement on the state of copywriting).
So, to kick off the campaign, I decided to run some focus groups – but being an innovation director by day, these were always going to be anything but traditional.
I asked the DMA to hire two tables, in two restaurants and invite two generations of copywriters to do what they do best – eat, drink and talk about the state of copywriting. We captured their conversation in a documentary called 'Madmen v Mavens' and premiered it at the Ham Yard Hotel, London, in October last year.
The film was intriguing – not least because it featured the views of past masters like Tony Brignull, Barbara Nokes and John Salmon alongside rising stars. It was also surprising in that it showed the generations had more in common than they had differences, both lamenting the demise of their profession.
The response from copywriters in the industry? Give us a voice too.
And so I encouraged the DMA to follow the film with the launch of the Copywriters' Census, inviting old and new writers to take to our online survey, tackle the issues raised by the madmen and the mavens and share their views.
Bravely, the DMA did more than translate the Census findings into pie charts and line graphs. True to what they'd promised copywriters, they gave them a voice, sharing their comments verbatim – no matter how raw, startling or critical – in a little book entitled Why Your Copywriter Looks Sad.
Even more daringly, they've listened to those voices – and given me the freedom to co-create the Future Writers' Lab in real-time as I run this beta module.
Long time an advocate to brands of customer co-creation, I now find myself co-creating the future of copywriting with 20 'scholars' every Tuesday evening from 6.45pm to 9 pm.
Each has been nominated by their company's senior management for a scholarship provided by our sponsors. And each brings something different to the course, ranging as they do grads to seniors, hailing from ad agencies to PR departments, even magazines.
Based on teaching methods I adopted after a summer school course on Innovation in Education at NYU, the Future Writers' Lab is all about learning-by-doing in a space designed to free writers to connect with best practice, emerging tools and tomorrow's media.
Our aim is to create a space, invite speakers and set experiments that inspire our scholars to reinvent the copywriting profession, and the value it can deliver for customers and clients.
Where will the 'Campaign for Great British Copywriting' go from here?
Well, I'd love for the Future Writers' Lab to welcome a fresh intake of scholars quarterly. I'd be all in favour of the DMA launching a Copywriters Festival' (heard rumblings of this). I think the idea of them hosting a Great British Write-off sounds brilliant. And, of course, I'll be very proud to hand over my role to a new writer in residence to pick up and build on this opening chapter.
But, as in all good stories, we'll have to hold our breath see how events unfold...