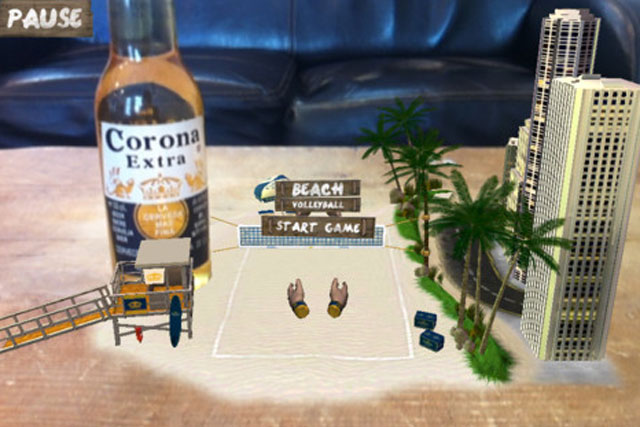 The augmented reality-based (AR) app, created by Beattie McGuinness Bungay and developers Harmony Park, allows Corona fans to play their friends at beach volleyball and also find the closest pub or shop stocking Corona.
The app opens up into a 3D beach volleyball game by pointing an AR-enabled phone at a bottle of Corona. Molson Coors claims it is the world's first natural feature-tracking AR game linked to a physical product.
Working with supermarkets and pub groups Mitchells & Butlers and JD Wetherspoon to help increase their footfall, Corona fans will receive a text when they are close to a participating shop or licensed venue to inform them of the brand's availability and invite them to download the new app.
Simon Pick, senior brand manager for Corona, said: "Corona is a brand that has huge appeal amongst young and ambitious people who like to stand out from the crowd.
"Appealing to this group with digital and social media is vital as we grow the Corona Extra brand in the UK. But the most important element of this campaign is that we're working with Corona stockists and targeting consumers directly, making their shops and pubs the place to be."
The app can be downloaded for free and works on iPhones, iPads and mobile devices powered by Android.