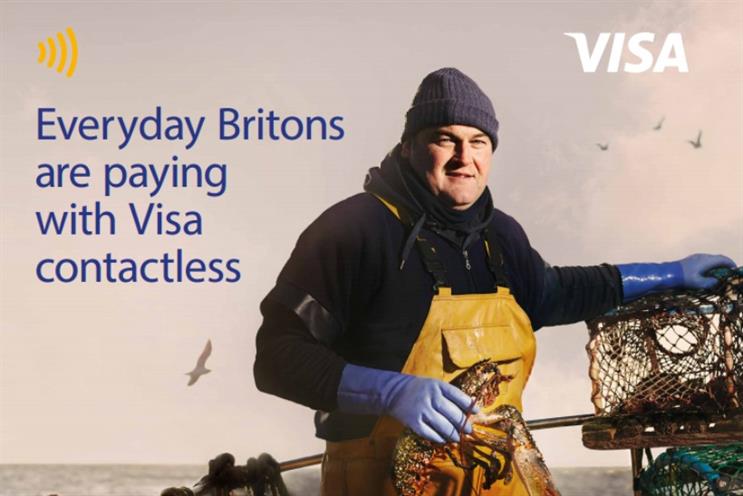 The five-month campaign, 'Everyday Britons are paying with Visa Contactless', will also run online and across social media.
The payment provider has created a dedicated portal called 'Golden Spaces' on its website, showing use cases for contactless payments. Visa is also tweeting advice and case studies through the @visagoldenspace handle and #contactlessbritain.
The product placement agreement with ITV will see Visa-branded contactless terminals appearing in key locations on Coronation Street and Emmerdale.
Contactless payments are becoming more popular in the UK, as banks such as Barclays and NatWest issue debit cards as a standard.
Starbucks, Tesco's and McDonald's all accept contactless payments in the UK on purchases up to £25.
According to Visa, 40m contactless cards have been issued in the UK, while more than 300,000 contactless terminals have been installed in British businesses.
The campaign has three goals – to explain the accessibility of the technology, show consumers contactless payments are easier than chip and PIN, and to reassure them over security.
Visa's head of regional marketing communications in the UK and Ireland, Penny Smith told Marketing: "People have to be confident that their money is safe. That's the bottom line. At the heart of our contactless solutions is guaranteeing that the service operates with the same level of security that consumers have a right to expect.
"We hope to convey to people across the UK that they can use their contactless Visa cards in almost any everyday scenario they can think of, making their purchases faster and easier as well as safer."
Visa's partner banks in the UK are also involved in the campaign, though Smith declined to say which, or how much the campaign, created by Geometry Global and MEC UK, had cost.
Read next
Read next