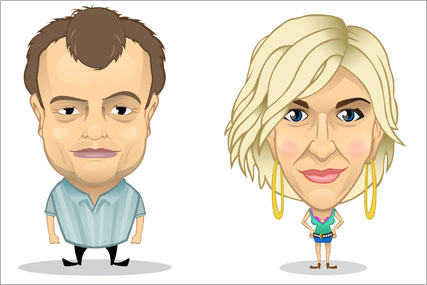 'Corrie Nation' is the result of a partnership with the ITV Studios 'Coronation Street' production team and game developer Enteraction, the social gaming subsidiary of media group Etv.
The aim of the game is for users to collect up to 60 characters from the soap's past and present to create and maintain their own world of 'Coronation Street'. Users will have the option to purchase virtual goods with real money and to collect property in the virtual version of the soap.
No pricing details have yet been disclosed. Andy Rogers, managing director of Etv, aid: "Users can play the game in its entirety for free with the virtual currency they have access to.

"If users wish to progress quicker they can purchase more virtual currency with real currency in order to improve their street environment such as buying a car. The game is very similar in that respect to other virtual life games such as Farmville or Mafia Wars."
In the game players use their understanding of what builds drama to help them score maximum points.
Users can also compete or collaborate with each other by trading duplicate characters. Game points can be exchanged for storyline spoilers presented as "psychic predictions" from one of the characters.
In addition, users can choose tasks that reflect what they think characters should do in current storylines from the show.
Patricia Wagstaff, director of digital productions, ITV Studios, said: "We're thrilled this fantastic game is the latest addition to the Corrie off-screen activities, which include games, books, DVDs and ale."
Kieran Roberts, creative director, Manchester Drama, ITV Studios, said: "We're delighted this brilliantly imaginative new game will take the show onto new platforms while remaining truthful to 50 years of heritage and everything viewers love about Corrie."
The game will initially be available on ITV.com and Facebook from 1 November with further platform launches to follow.