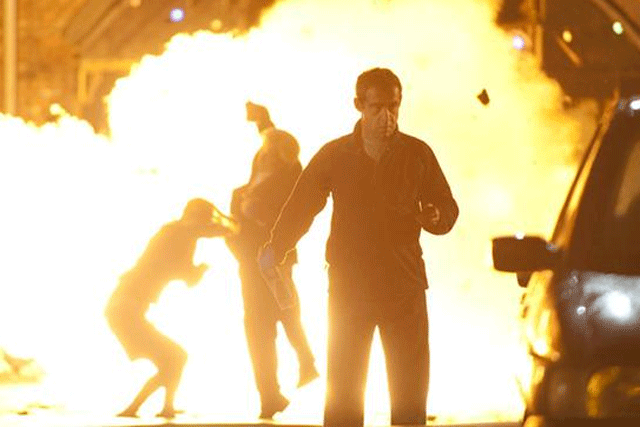 The long-running soap will broadcast live for one night next September from Coronation Street's production base on the banks of the Manchester Ship Canal overlooking MediaCity in Salford.
Speaking today at the Salford Media Festival, ITV's director of television, Peter Fincham, confirmed the live episode.
It follows the success of Coronation Street's last live broadcast to mark the soap's own 50th anniversary four years ago. The 2010 episode, which featured a dramatic tram crash, won several awards for the Manchester-set show.
The 6 December episode featured a tram crash in ITV's fictional Weatherfield. The event was followed up online at ITV.com in a week's worth of 'Tram Crash News Flash' bulletins.
Coronation Street producer Stuart Blackburn, who produced Emmerdale's live special to celebrate the drama's 40th anniversary in 2012, will mastermind Coronation Street's live episode while continuing to oversee the soap.
His production team will pre-record episodes across the summer of 2015 which will dovetail into the live episode in September.
He said: "It's an honour to be at the helm as Coronation Street goes live once more. We've a reputation to uphold after the success of the tram crash and I'm going to enjoy working with the storyliners and writers as we plot stories for our live episode in 2015.
"We'll be doing all we can to eclipse what's gone before."