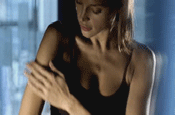 The watchdog yesterday published its 2007 survey of the sector, showing 93 per cent compliance.
Press ads accounted for the most breaches, with skin creams having the worst performance.
Commenting on the findings, ASA director general Christopher Graham said: "It is good to see the health and beauty sector, where competition is so fierce, working to maintain consumer confidence through truthful advertising.
"The ASA will continue to work with industry and clearance bodies to ensure there is a clear understanding of the robust evidence required when making cosmetic claims."
The main problems identified in the survey included:
Anti-ageing claims unsupported by evidence;
Inadequate evidence to support skin-regenerating claims;
Medicinal claims for products that had not been passed by the medicine regulator;
Unsubstantiated claims that a product could firm, tone and improve skin elasticity;
Lack of robust evidence that a treatment could rejuvenate the skin and promote healthy skin.