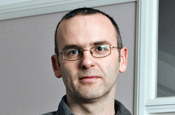 Called Spike, the agency is designed to provide a digital resource for Elvis, Cossette's UK direct marketing agency, and ensure the group has an alternative for briefs that cannot be taken on by its existing digital agency, Dare.

Spike will be headed by Craig Morgan, the head of client services at Tribal DDB, and Richard Neville, the
digital director of Elvis. Both are expected to receive equity in the business.

Morgan will manage client servicing, while Neville will lead strategy. Further hirings are expected over the next
few months.

At group level, the venture is being overseen by John Owen, Dare's planning partner, and Mark Leversedge, the managing director of Elvis.

The agency is scheduled to launch by the end of July. It will be located in a separate office to Elvis in its Tottenham Court Road headquarters.