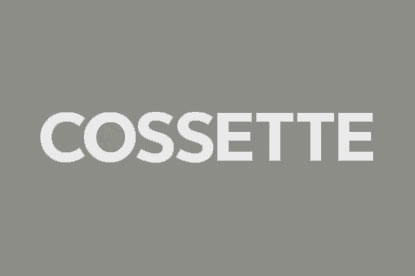 The independent marketing services group last month turned down an unsolicited bid from a group called Cosmos Capital, which is headed by two former executives, the former vice-chairman, François Duffar, and former vice-president, Georges Morin.
Cossette, however, has now decided to seek higher acquisition offers from elsewhere. It released a statement saying that the takeover proposal from Cosmos was "highly opportunistic" and "financially inadequate".
Cosmos offered $4.49 a share – which, at the time, represented a 52 per cent premium to the trading level of Cossette shares on the Toronto Stock Exchange.