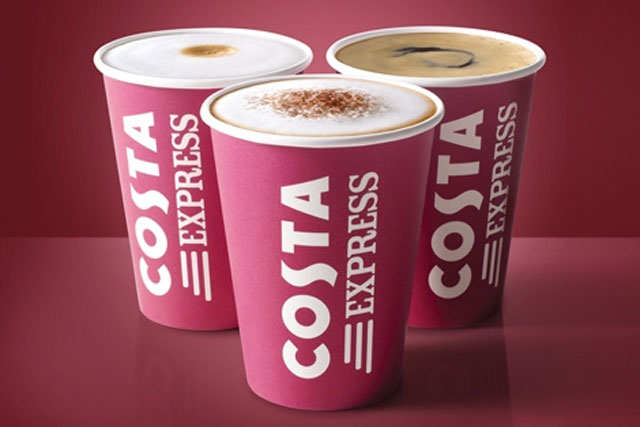 The move marks the first time that Costa has branched into sport sponsorship.
The Costa Express brand, which was renamed after the company's acquisition of Coffee Nation, and not the over-arching Costa brand, is sponsoring the team.
As part of the deal, Costa Express branding will appear on the team clothing and on their bikes during the Tour of Britain. Costa could extend its sponsorship after this.
Costa also said Costa Express will be available during the tour and at the finish.
Caroline Harris, marketing director or Costa Enterprises, said: "Cyclists love their coffee so it's a natural fit for Costa Coffee as we grow around the UK and are providing more consumers with the chance to grab a coffee on the go."
Multiple Tour De France winner Lance Armstrong drank coffee every morning while training for major events.
In 2008, it was announced that Team Sky was to be British Cycling's main partners for the next five years in a multi-million pound deal.
In this year's Tour De France, Bradley Wiggins, sponsored by Team Sky, won the race.
Ralpha Condor is owned cycling clothing company Rapha and Condor, a bike manufacturer.
Follow @johnreynolds10