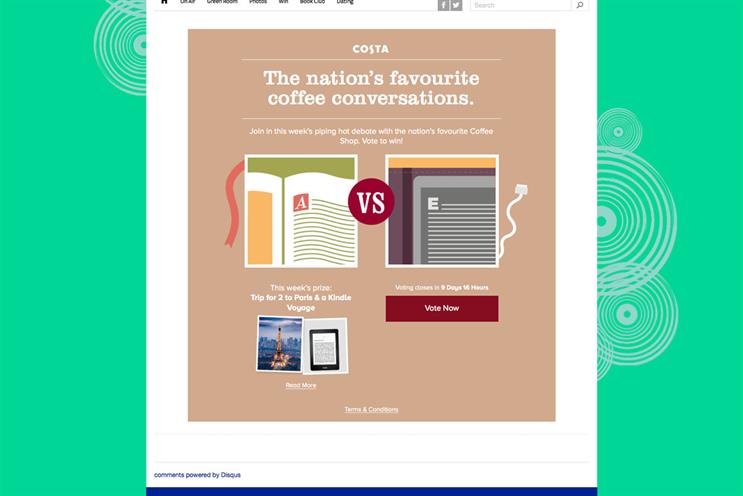 The campaign will promote Costa Coffee as "the nation's favourite coffee shop" and will last for seven weeks.
It will pit two competing items against each other and invite listeners to vote using Magic's website. Listeners can also win prizes, such as a trip to Paris, on the site. Social media activity will encourage listeners to join in by using the hashtag #nationsfavourite.
Costa Coffee will also produce trailers for the show feature highlights of the day's show and remind listeners to tune in the next day.
Clare Chamberlain, the head of creative and brand solutions at Bauer Media, which owns the radio station, said: "By coupling radio with online and social media, not only can we target consumers at different times during the day when they might be thinking about drinking coffee, but we can ask them to fully engage in the campaign conversation to have their say on some of the nation's favourite things."
The deal was brokered by ZenithOptimedia.
Caroline Harris, the UK marketing director at Costa Coffee, said: "We're incredibly proud to be named the nation's favourite for the fifth consecutive year and we wanted to celebrate this achievement.
"We partnered with Magic Radio because they align with our UK brand and can help spark light-hearted debates that people have when going for a coffee. This partnership is part of a wider integrated campaign across print, online, mobile, POS, social and PR."