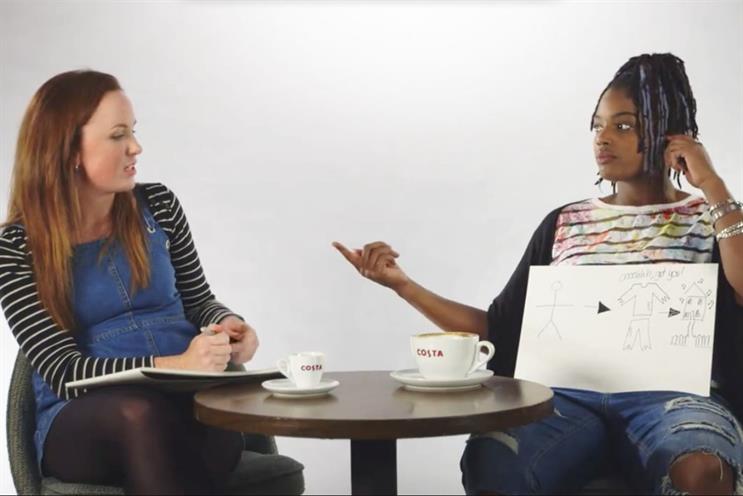 The brand has launched a film called "little things that make people in Britain happy" created by BuzzFeed Motion Pictures.
The video shows Costa customers discussing things that make Brits smile such as loyalty cards, football, and ham and cheese toasties.
Little Things That Make People In Britain Happy // Presented by BuzzFeed and Costa CoffeeDo you want to go for a cheeky coffee? Costa Coffee is a UK coffee company with 2,000 coffee shops in the UK and more than 1,168 shops in 30 overseas markets. Voted the UKs favourite Coffee Shop five years in a row, we are proud of our British heritage, creating little moments of happiness for our customers.http://www.costa.co.uk/
Posted by
BuzzFeed Partner
on Wednesday, 4 November 2015
The deal was brokered and managed by Newcast, part of ZenithOptimedia. It is the first time that BuzzFeed has created a branded content video in the UK.
Caroline Harris, the managing director across UK and Ireland for Costa, said: "Collaborating with BuzzFeed on a UK and European first has allowed us to engage our Facebook fans in a truly new, innovative and engaging way.
"As a British brand we hope the film will make the people of Britain smile, like and share across both BuzzFeed and our social channels."