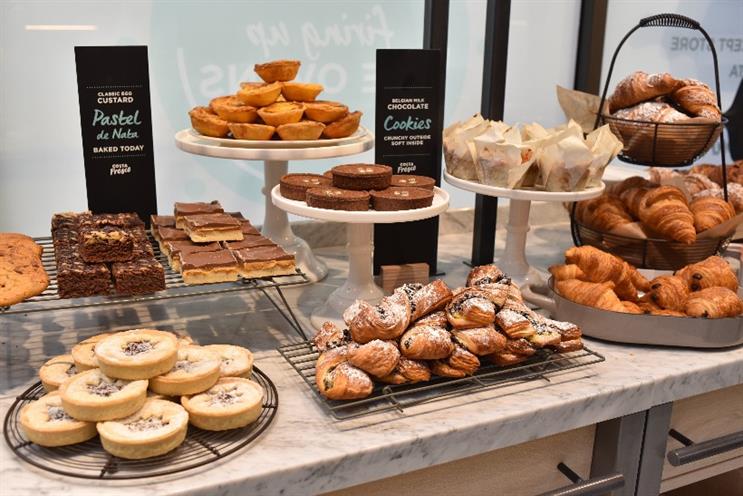 The cafe, which opens today, focuses on offering 'oven fresh' food including 'handcrafted' ciabattas, pastries, cookies and flatbreads to tap into the casual dining trend.
The newly designed store features designated zones for relaxing and showcases freshly baked food prominently. Staff will bake and serve a new food menu, alongside Costa's coffee range.
The new menu comprises breakfast, lunch and light snack menu options and includes a Rustico Dry Cured Ham and Mature Cheddar Flatbread, Roasted Pork Belly with Caramelised Braeburn Apple and Onion Ciabatta and Citrus Chelsea Buns.
The store features new branding, designed by agency Our Design Agency.
Carol Welch, Costa's global brand and innovation director said: "The opening of Costa Fresco is a reflection of exciting things to come from Costa... [the store is] a fusion of London's handcrafted bakeries brought to life by our heritage, Italian passion and gusto for vibrant ingredients and genuinely good food."
The casual dining trend has already been capitalised on by rival Starbucks through its Evenings concept, in which it offers wine, beer and premium foods including chorizo and prawn skewers at selected stores.
However, Costa Fresco may be a one-off as a spokesman confirmed the business has no current plans to expand the offering beyond one store.