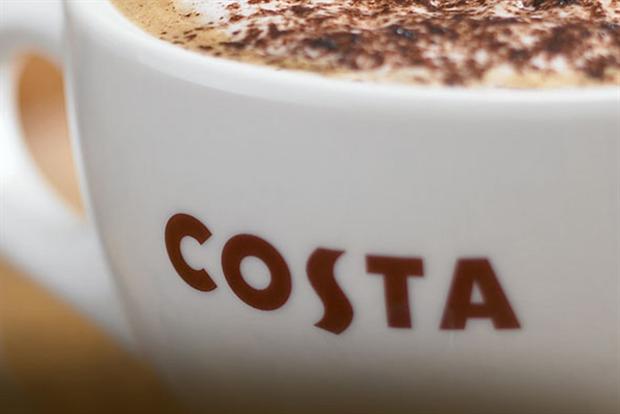 The brand, which is owned by Whitbread, currently has 1,931 stores on its home turf, which is more than double the number of outlets operated by Starbucks.
Costa's drive for an additional £1.1bn in sales will also be powered by further expansion in its international stores and its Costa Express vending machines.
Whitbread also set its Premier Inn budget hotel brand a five-year target of boosting the number of UK rooms it has from 59,138 currently to 85,000.
The targets were announced this morning along with the news that Whitbread chief executive Andy Harrison will retire by February 2016. The company has already started a search for his successor.
Chairman Richard Baker said: "Whitbread has gone from strength to strength under Andy's leadership, delivering consistent rapid and profitable growth built around our strong brands and the Company's unique culture.
"Over the past five years our revenues have grown by 13% per annum, driving a 17% per annum growth in our earnings per share, which has increased the Company's market capitalisation from £2.5bn to £9.7bn.
"Whitbread has a clear strategy, ambitious growth milestones and the strength of leadership to successfully deliver these goals."