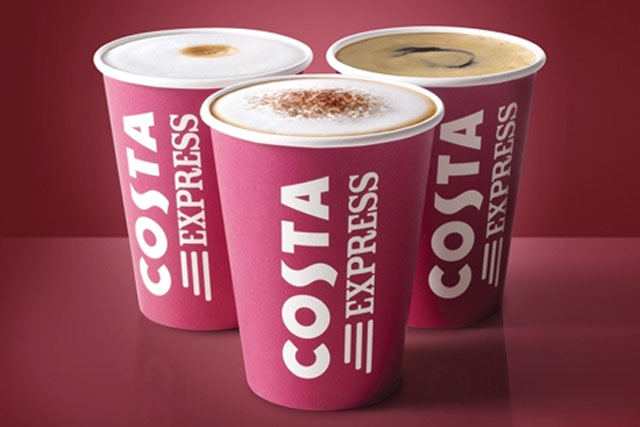 The capsules are designed to be used with Kraft's Tassimo coffee-making machines.
Rival Starbucks previously had a global, commercial relationship with Kraft, which distributed Starbucks' packaged coffee. However, the deal ended in acrimony in 2010.
The Costa Coffee capsules (also known as discs) will be sold in latte, cappuccino and Americano varieties and are expected to be available in supermarkets by the end of the year.
It is unclear how much the discs will be priced at.
Heading up the partnership are Jim Slater, managing director of Costa Coffee's innovation unit, and Peter Seymour, marketing director of Kraft-owned Kenco.
Kraft's Tassimo system is sold by retailers including electronic stories.
Currently, Kraft-owned products such as Kenco and Carte Noire are sold as capsules.
Costa is to sell its coffee in supermarkets in a bid to take on rival Starbucks in retailer aisles.
Follow John Reynolds on Twitter @johnreynolds10