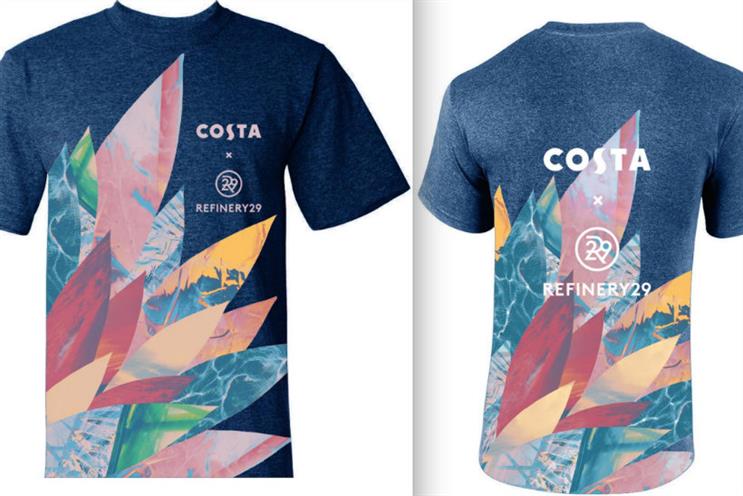 Influencers Megan Ellaby, AJ Odudu, Emily Hartridge and Darren Kennedy were filmed in Brighton discussing how Costa Coffee fits in with the 'quintessential British summer'.
The deal was brokered through ZenithOptimedia's Newcast and Refinery29 UK. Here and Now, the in-house talent agency for Refinery29 UK, signed up the social media influencers. Costa has not disclosed the size of the deal.
Videos will be distributed across Refinery29's UK platform, Costa's Instagram account and through the stars' personal social channels.
Refinery29 UK has also designed limited edition T-shirts, which baristas in over 2,000 Costa stores nationwide will wear throughout the summer campaign period.
Mainstream brands are increasingly teaming up with social media influencers, but have to ensure they tread carefully.
At Advertising Week Europe Instagram super-user Tobi Shinobi hit out at watch brand Daniel Wellington for its influencer strategy.
He warned against activity that can be seen as "in-your face marketing" but defended the necessity for influencers to team up with brands.
"We have to eat. We've got bills to pay. This is my full-time hustle," he said.