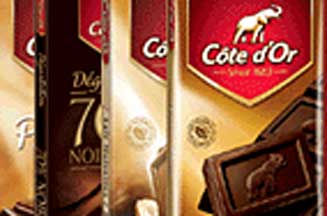 The range is already available in France and Belgium, where Cote d'Or dark chocolate now contains at least 30% cocoa from certified farms.
The certified variant will be rolled out in the UK, Germany, Spain, Hungary, Poland, Portugal, the Netherlands, Canada and the US over the next few months. All variants across the range will be RA-certified by 2012.
It will also be available in Sweden, Denmark and Finland under the Marabou brand.
Kraft's project aims to promote and support sustainable cocoa farming in Ivory Coast, West Africa.