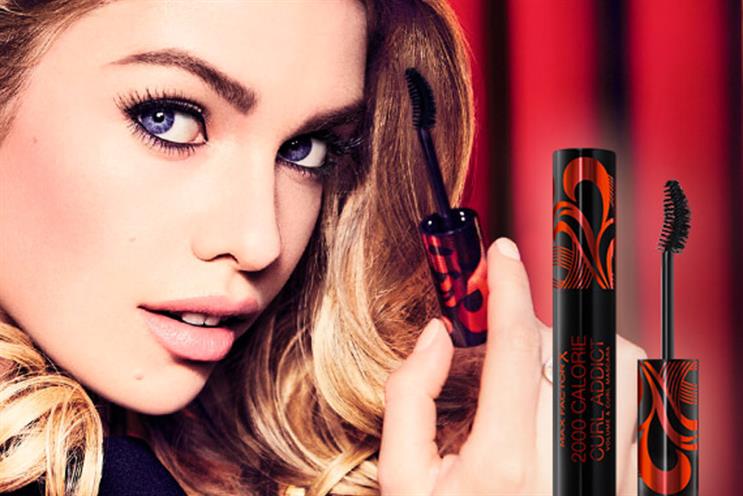 Procter & Gamble sold Max Factor to Coty last year. The new owner kicked off a review at the end of January. The pitch was run through The Observatory International, and involved incumbent Leo Burnett, Anomaly and CHI & Partners.
Coty said the appointment of Adam & Eve/DDB was part of a bigger drive to bring a new level of insight, creative disruption and consumer engagement to the brands.
Karen Owen, vice president of Max Factor at Coty, said: "The appointment of Adam & Eve/DDB is an important step in the progress of the Max Factor brand.
"Adam & Eve/DDB has the creative capability, drive and passion to bring a modern expression to the brand and deliver on our vision. Adam & Eve/DDB has demonstrated a smart strategic approach to this work and fantastic partnership, and we're confident they are the right fit for Max Factor."
Coty completed its acquisition of 41 P&G beauty brands in October 2016. This lifted Coty's revenues to $9bn (£7.2bn), making it the third-biggest beauty company in the world behind L'Oréal and Estée Lauder.
Tammy Einav, the joint chief executive of Adam & Eve/DDB, said: "Max Factor is an amazing brand with a proud heritage and we could not be more thrilled to be working together to create the next chapter."
Publicis Groupe-owned Leo Burnett created a specialist division in 2006 to handle a range of luxury P&G accounts, including Max Factor, Wella and Clairol.
A Coty spokeswoman said: "We thank Leo Burnett for the significant contribution that they have made to Max Factor over the years. While we have decided to part ways with Leo Burnett for the Max Factor brand, we wish them every success for the future."