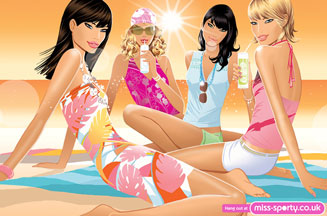 The account is estimated to be worth £180m and will include the UK business, worth £13.8m.
The company, which owns brand including Calvin Klein Frangrance, Chloe, Joop and Kylie Minogue Darling, is in the process of reviewing local markets including France and the US.
The review will include the media business across both the Coty UK and Coty Prestige brand portfolios in 90 countries.
According to local market figures tracked by The Nielsen Company, ad spend has dropped about 20% across the group since the global economic downturn began in 2008.
The company is aiming to reach annual sales targets of $5bn in 2010, up from $4bn in 2008.