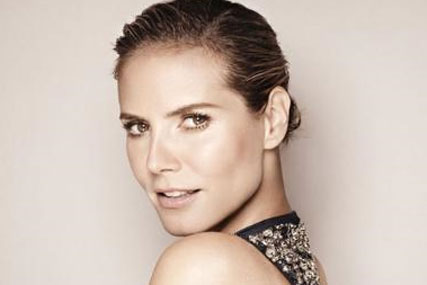 As part of the long term collaboration, Klum has partnered with the cosmetics manufacturer to help "set artistic direction for a new generation of modern makeup collections and communicate her fashion-forward point of view to consumers, the press and beauty influencers."
Klum is the award-winning host of 'Project Runway' and 'Germany's Next Top Model by Heidi Klum'. She has also represented Victoria's Secret Beauty, Destination Maternity and New Balance for Amazon.
Bernd Beetz, chief executive officer at Coty, said: "We are very excited about the new partnership between Heidi Klum and Astor and feel that it has huge potential.
"As one of the most beautiful, talented and most recognized women in the world, Heidi will play an important role in ensuring that the Astor brand continues to be seen as relevant, modern and sophisticated."
Klum said: "Astor has such a long and strong heritage and continues to create innovative products with great colours and textures. I look forward to bringing my experiences in fashion and beauty to my new role."
Klum will be involved in the design of product collections "inspired by the latest runway trends", according to the brand, and appear in forthcoming print and television campaigns.
Stephen Mormoris, senior vice president of global marketing at Coty Beauty, said: "Heidi Klum was an obvious choice for us for brand ambassador for Astor.
"Her beauty is glamorous and feminine but she's also down to earth and approachable, that's why she is an inspirational role model for women of all ages."