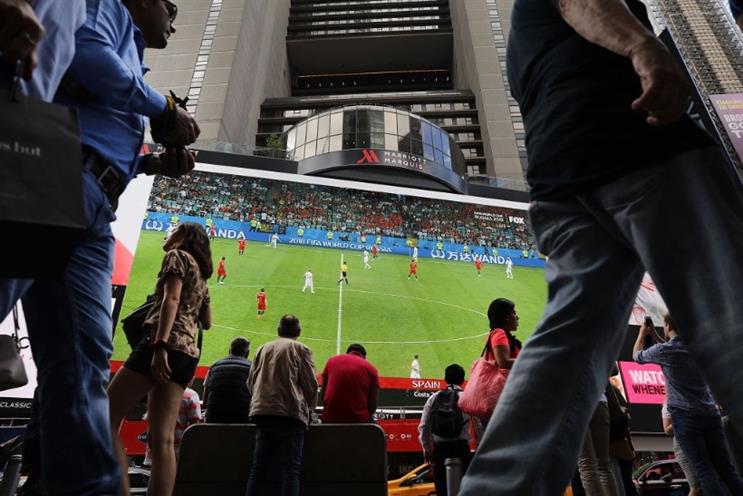 A country's athletic talent is linked to strong leadership and cultural influence, a new study has revealed.
Data from Y&R's Best Countries, part of its BAV research arm, solidifies the assertion that winning the Fifa World Cup can be a powerful contributing factor in driving a nation's brand.
"The World Cup quarter finalists all share this in common: a nation's perception of being athletically talented has an impact well beyond the sports arena," said Anna Blender, SVP and account director at the BAV Group.
"Nations with high rankings in athletic talent are more likely to have high rankings in leadership and cultural influence, among other supporting attributes. Investment in a national football team seemingly pays off in enhanced global reputation."
The research ranked Brazil the most athletically talented out of the countries in the quarter finals of the World Cup. It finishes number eight in terms of cultural influence, number one for culturally significant entertainment, and ranks among the top third for leadership. Not surprisingly, it is a favorite to win.
Meanwhile, Russia ranks number one in leadership, political influence and strong military. It is number two in athletically talented. Similarly, France is number two for cultural influence, number seven in Leadership and 16 in athletically talented. Croatia ranks number 14 for athletically talented -- a competitive ranking for a nation that doesn't often make global headlines.
The World Cup will draw 3.2 billion viewers this summer -- nearly half of the globe's population. It's the most widely viewed sporting event, and an important driver of brand relevance as big names both global and regional look to align with burgeoning sports stars and leading teams.
According to Nielsen Sports World Football Report 2018, FIFA sponsorship revenue is predicted to reach US $1.450 billion for Russia 2018.
Nielsen found that Asian sponsors are growing in prominence, and account for 39 per cent of deals at Russia 2018. Additionally, interest in football in China increased from 27 per cent of the urban population in 2013 to 32 per cent in 2017 with stars such as Carlos Tevez moving to China to play.
Y&R's Best Countries was built in partnership with US News & World Report and The Wharton School. The World Cup analysis is an independent Y&R extension of the study.
Blender added: "As far back as the Roman Empire, nations have been perceived as brands. For the past three years, we have been using Y&R's BAV methodology to survey business leaders, other influencers and general citizens around the world to see how global perceptions define and rank nations. How a country is perceived as a brand has direct implications for trade, travel, investment and economic health."