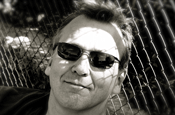 Courlander joined Outsider in 1997, just after the company was launched by Robert Campbell, and has since produced for several directors, including David Lodge, Johan Gulbranson, and Elaine Constantine. He is also known for his long association with the director Michel Gondry.
Campbell, who has no immediate plans to replace Courlander, said: "While I am sad to see Toby leave the company, it's been clear to me that his heart is in his writing right now. As such he leaves with my blessing, at a time when we are producing great work, with a great roster of directors, and with a very optimistic view of what the future holds."
Courlander added: "I took some time off this summer to write a film project I've had on the back burner for some time, but once I got into it, it became increasingly clear that it would be very hard to return to my role at Outsider."