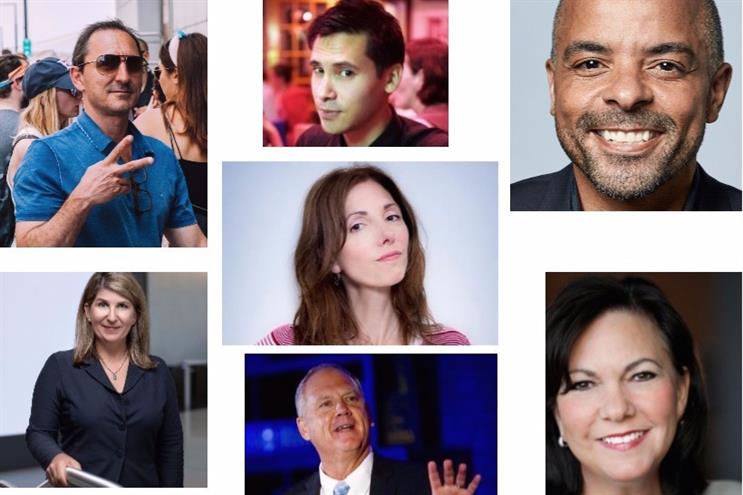 1. Take over Campaign's highest profile real estate
We're challenging you to create an epic journey for our readers – on the cover wrap of Campaign.
We're looking for an original standout cover design that captures our competition theme: The Epic Journey. The winning work appears in front of clients and brands, your creative rationale features on the inside front cover and your victory receives significant publicity.

2. Be seen by the industry's top talent
...And that starts with the judges. Seven judges from the advertising, media and marketing worlds pick the winner.
They are: Claire Beale, global editor-in-chief, Campaign; David Droga, creative chairman, Droga5; Jonathan Mildenhall, outgoing CMO, Airbnb; Lauren Sallata, CMO, Panasonic; Pete Krainik, founder, The CMO Club; Stephanie Anderson, CMO, Ai Media Group; and I-Hsien Sherwood, editor, Campaign US.

3. Make an impact
Campaign is the largest title in the world serving the media, marketing and advertising industries.
This is your opportunity to speak to this highly engaged community.
Need some inspiration?
"'Think Big'. The challenge for a great cover is the same today as it has always been: we need a bold creative idea, that works telegraphically with immaculate execution. Ask yourself… is it share worthy? Then ask yourself what can you do to make it poster worthy? Whatever current trends, covers and posters are still, by far, the most challenging media to crack. But, get it right, and they are also the most rewarding" says Mildenhall.
Read more about the competition theme, specifications and judges and submit your creative here by midnight on November 13. There is no cost to enter and you can submit as many entries as you wish. Good luck.

Got questions? Contact georganna.simpson@haymarket.com