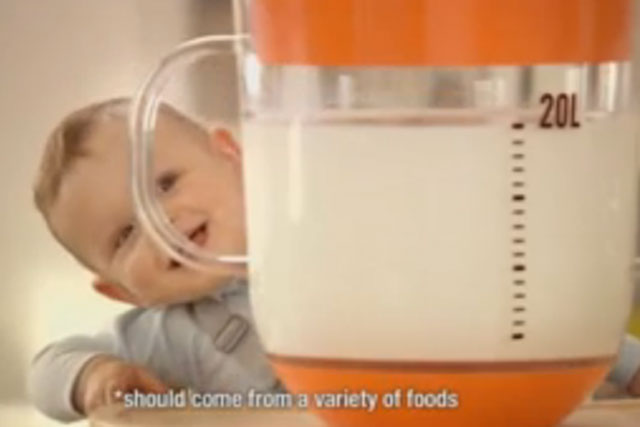 The Group Danone-owned brand has previously adapted international ads created by its global agency BETC Paris for the UK, working with sister Havas agency Euro RSCG London.
Current creative includes a television ad featuring happy, laughing babies.
The award of the account comes after BETC London was invited to pitch UK-specific strategy and creative ideas to the Cow & Gate UK team in February.
It will produce TV, print and digital work for a campaign in July.
Cow & Gate is scheduled to spend in the region of £8m on media during 2012.
Matthew Charlton, chief executive of BETC London, said: "Cow & Gate has been at the forefront of baby nutrition in the UK for over 100 years, and, more recently as a champion of better toddler nutrition."
Work for Danone's Aptamil baby milk brand is unaffected and will continue to be adapted for the UK by Euro RSCG London.
Cow & Gate was unavailable for comment.
Follow Daniel Farey-Jones on Twitter @danfareyjones