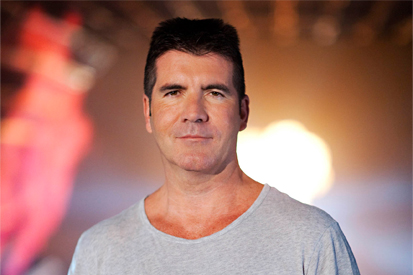 When Simon Cowell's company, SyCo Music, recently announced it was seeking a marketing director, it was perhaps all too easy to assume that the recruitment process would take the form of a televised competition. On a more serious note, however, it highlighted Cowell's intention to ramp up the SyCo brand.
Cowell is responsible for revolutionising the talent-show format. He has also made brands very aware of his pop stars' mass-market appeal.
With performers such as Alexandra Burke, JLS, Il Divo and Leona Lewis on its books, SyCo has been quick to make its talent available for brand tie-ups. Most visible is The X Factor's 2008 winner, Burke, who recently signed up to a series of ads for Unilever deodorant brand Sure For Women.
Katie Scott, brand manager at Sure For Women, says being linked with an artist steered by Cowell has helped the deodorant 'stand out and communicate with our target audience'. She adds: 'While it's too early to talk about plans for next year, an extension of the activity is something that we would certainly consider.'
Artists for hire
Operatic pop group Il Divo, meanwhile, has been farmed out to Alberto Culver shampoo brand TREsemme, while Lewis has promoted clothing for US trade body Cotton Incorporated and fronted a campaign for video game Final Fantasy XIII. Rita Clifton, chairman of Interbrand, says there is goodwill around the ubiquitous Cowell, and the artists under his control benefit by extension. 'Cowell is not just (the head of) a holding company, he is a corporate brand in his own right,' she adds.
Ian Pearman, managing director of ad agency Abbott Mead Vickers BBDO, says SyCo's performers have a unique selling point for brands. 'This talent was chosen by TV viewers, so these artists are considerably less concerned about street cred than acts toiling to achieve critical success through reviews in the music press,' he says. 'That increases the performers' tolerance for working directly and extensively with brands.'
Commercial appeal
Girls Aloud, the band that made it to the final stages of Simon Fuller's Popstars, is perhaps the epitome of Cowell's commercial model. In 2008, the group fronted a £9m promotional campaign for Nestle's Kit Kat Senses; it has also featured in ads for Sunsilk shampoo and Samsung.
More recently, Girls Aloud's Cheryl Cole returned to the Cowell camp as a judge on The X Factor - and a six-figure deal to become the UK face of L'Oreal Paris soon followed.
Pearman says the familiarity of Cowell and his focus on the UK market is the secret of his success in this department. 'Until recently, there has been an undersupply of domestic music talent willing to tie up with domestic brands,' he says. 'With their traditional revenue sources under increasing threat, record companies have recognised this and are more willing to work with brands.'
While the talent-show phenomenon continues - and there is no sign of it abating - big-spending brands will continue to use Cowell's company to sex up their campaigns.
SYCO ARTISTS' BRAND TIES
Alexandra Burke - Unilever's Sure For Women (2010)
Cheryl Cole - Coke Zero (2006), L'Oreal Paris (2009)
Girls Aloud - Unilever's Sunsilk shampoo (2007), Nestle Kit Kat Senses (2008), Samsung (2009)
Il Divo - TREsemme (2006)
Leona Lewis - Cotton Incorporated (2010), Final Fantasy XIII (2010).