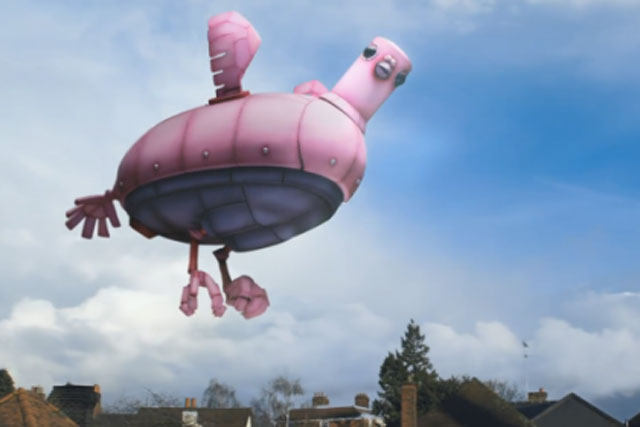 Persuading clients such as Mini and Burger King to do edgy work made it famous, with the agency surfing the wave of digital innovation in the noughties and growing to 900 staff.
Since then, several hot shops have emerged while CP&B's creativity seemed to cool, and the resignation of the agency's co-founder and creative brain Alex Bogusky in 2010 dealt it a hammer blow.
The CP&B co-founder and chairman Chuck Porter is front and centre of attempts to revive its creative mojo and Campaign caught up with him at Cannes.
Don't you worry that so many new hot shops have arrived in CP&B's wake?
That's a good thing. You can't look behind you. We got bigger and we've lost our hotness in some places, but we're reinvigorating ourselves in the US right now. We're seeking out stronger creative talent in the US. We have a great machine in the US, but we need better creative.
Where are you looking for that talent?
We hire journalists – trained journalists because they know how to construct a story. We're also looking much more globally. Right now in Miami our four strongest creatives are from Puerto Rico, Argentina, Germany and Australia.
Getting talent from different disciplines is a lot more complicated. We have tried it – we brought in people from analytics (for example) and have not been as successful. But we've been very successful with journalists, particularly with print journalists, because they know how to write and do it fast. In print journalism the opportunities aren't what they used to be, so a lot of talented people are out there looking.
What are your global aspirations?
We've just acquired a company in London, The House Worldwide, which has extraordinarily strong management. London and Sweden are about the same size in terms of people, but London does more international business. Outside of the US we have under-leveraged in creative.
What are clients preoccupied about?
Clients are worried about where their audiences are going – how do they reach them. In fact, clients are too worried about how to reach audiences and not enough about what they say to them when they reach them.
Is media dominating other categories here at Cannes?
Yes, in the conversation it is. In the reality it ought not to.
What work are you most proud of this year?
I am proud of the Sony work we've done in Sweden for Sony mobile phones – not advertising as such, but events. And I'm proud of the stuff we've done for Paddy Power in the UK. It's as good as any work we've ever done in the agency.
Is that because it's a mischievous brand and Crispin positions itself likewise?
It's partly that and it's also because we have a uniquely talented creative group in London. It's a niche client and an edgy client, and I hope we do the same level of work for a financial services client or the likes of Procter & Gamble.
What do more conservative brands have to learn from Paddy Power?
You need to reward people for paying attention to your message. You can't bore them. People don't hate advertising. People hate boring advertising. I read that (piece of wisdom) 14 years ago.
Noelle McElhatton is a former editor of Marketing