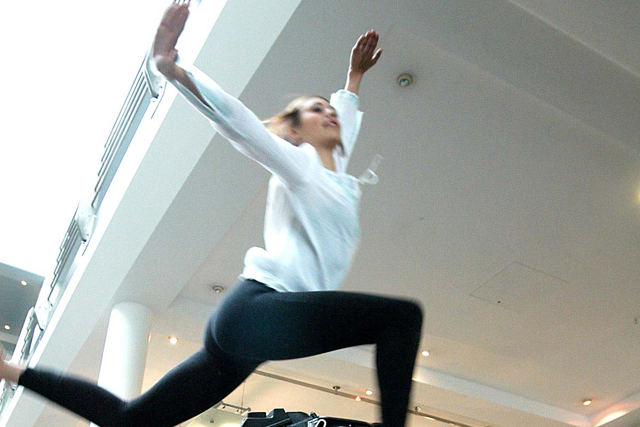 Orange caused a stir last week by ending its 17-year sponsorship of the Prize for Fiction, less than a month after the Everything Everywhere mobile operator's decision to pull its backing of RockCorps, the youth volunteering initiative.
Case study: BP's Tate sponsorship
Sky: the case for backing the arts
According to Steven Day, Everything Everywhere's chief of brand and communications, the decision to axe the sponsorships was predicated on a desire to streamline Orange's arts activity by focusing on film-industry sponsorship.
Nonetheless, Orange's retreat raises questions about whether there is a malaise in brand sponsorship of the arts, and recent statistics suggest that there is. In 2010-11, UK companies cut arts sponsorship spending by 7%, to £134.2m, representing the fourth consecutive annual decline, according to a report by Arts & Business, a company that acts as a broker between the arts and prospective brand partners. This comes in the face of swingeing cuts in government funding of the arts.
Big-name deals
It is no surprise that brands might question the value of backing the arts in a downturn. Yet with big-name brands including BP, BMW and Coutts continuing to have faith, the picture of arts sponsorship in decline is far from conclusive.
The niche audiences that art draws remains one of its attractions, says Philip Spedding, a director at Arts & Business.
'If you wanted to reach a very particular market, and you can find an arts organisation that is reaching them, that's when it starts to be very cost-effective,' he adds.
Another enduring lure is the corporate hospitality opportunities such sponsorship deals provide. Spedding contends that in industries such as oil and gas, executive-level networking and the 'ability to sit down with the people that matter' is highly valued by the likes of BP.
This 'schmooze' factor also explains why the financial-services industry has dominated the arts sponsorship sector.
Strategic tool
High-end private banking brand Coutts is a case in point, with links to sponsorship of the arts dating back to 1744. The bank is currently in the fourth year of its sponsorship of Propeller, an all-male Shakespearean theatrical company. In addition it has tied up with the Royal Court to sponsor several plays.
'Due to the nature of wealth management and private banking, we nurture relationships with clients, which can't be measured by the return on a one-off sponsorship,' says Kiana Sigaroudinia, head of sponsorship at Coutts. 'Rather, sponsorships are an integrated part of our business strategy and a tool that can support our overall offering.'
Newer entrants to the arts arena include Sky, which in 2005 began to view connecting sponsorship with its Sky Arts channel as an opportunity (see brand view, below). Its sponsorship also gives the lie to a core weakness traditionally attributed to backing the arts - that the ROI on such investments is hard to measure.
'Our board sees there is an immediate ROI, because it is about raising brand awareness of Sky Arts and favourability toward Sky,' says Lucy Carver, director of The Bigger Picture, BSkyB's CSR programme. 'This is not philanthropy, we do this for sound business reasons. It is genuinely a core part of our strategy.'
Sky supported the Hay, Cheltenham, Words by the Water, Bath and Dublin Writers book festivals last summer; its own research claims awareness of Sky Arts among book-festival-goers was 59% and improved favourability was 52%.
Improved relations
BMW, meanwhile, has used its role as principal partner of the Lichfield Festival to improve its ties with the community near its Hams Hall facility, through activities such as using recyclable materials to create musical instruments.
What is clear is that the traditional model of placing a small brand logo on an art organisation's marketing material is out-dated. 'Arts organisations need to be much more flexible in terms of what they are offering sponsors, because they can't rely on this patronage,' says Rupert Pratt, managing director at agency Generate Sponsorship.
He cites the Royal Opera House's 2009 production of an opera (as part of the Deloitte Ignite Festival) composed entirely of tweets to help make it more accessible.
Sponsorships are no longer decided by the 'chairman's wife', says Marc Sands, director of media and audiences at Tate. Instead, Sands adds, it is the dual remit of the marketing director and chief executive to ensure sponsorships prove themselves 'in impact and audience and column inches'.
Esoteric pursuit
Moreover, while an interest in arts has tended to be an esoteric pursuit, brands such as Sky and BP are banking on opening it up to a wider audience. Sky Arts reports its arts shows attract 5m viewers each month while Tate Britain, sponsored by BP, attracts more than 5m visitors a year.
Indeed, other mass-market entrants include Google and Microsoft. The latter is engaging several artists and dance troupes with Kinect; London-based artists Keiichi Matsuda and James Alliban created an art installation, Cell, that used Kinect to map people's online 'personalities.'
Google, meanwhile, has been investing in projects such as a collaboration between YouTube and the Guggenheim museum.
'Arts sponsorship is a bit like the music industry was three or four years ago with regards to it being seen to be selling out,' says Pratt. 'It wasn't so long ago that bands would not be associated with a sponsor; now a tour doesn't get put together without a sponsor.'
That barrier 'has rapidly come down' in the music industry, Pratt argues, adding: 'The same thing is going to happen within the arts world'.
BP'S TATE SPONSORSHIP: Can art 'detoxify' a brand?
BP's high-profile arts sponsorship is viewed with cynicism by many, with accusations it is used to 'detoxify' the brand. The Tate sponsorship became the focal point of protests after the Deepwater Horizon oil spill, but the company stood firm.
Anna Burns, development director at sponsorship agency Kallaway, says BP's decision to maintain the sponsorship was 'a small but positive gesture in the face of all the damage it had done to its brand, but an opportunity to stay in dialogue and accessible to communities, even critics'.
'It takes a long time to counter an extremely negative image and it's a tall order to expect an arts sponsorship alone to do that,' she adds. Companies that tend to be viewed by some consumers as 'greedy', such as financial-services brands or BP, can use the arts as 'a valuable way of giving something back to a community', according to Burns.
However, she warns that 'only genuine changes to the way they conduct business will change perceptions of the brand'.
Philip Spedding, director of sponsorship broker, Arts & Business, adds that attacking BP's sponsorship of the arts is misdirected because 'those who are complaining about it are complaining about a much bigger issue and talking about the arts is an easy one for them to focus on'.
BRAND VIEW
Sky: the case for backing the arts
Lucy Carver, director of The Bigger Picture, BSkyB, explains how the Sky Arts Ignition series came about.
What sort of money does your sponsorship involve?
We are giving Tate Liverpool £200,000 (for the Doug Aitken exhibition) but the fund will give £1.2m over three years to six different organisations.
How did you manage to persuade the board to invest in Sky Arts Ignition?
There was no persuasion needed because our chief executive, Jeremy Darroch, is 150% behind it.
Our board sees there is an immediate ROI, because it is about raising brand awareness of Sky Arts and favourability toward Sky. It is genuinely a core part of our strategy.
How did the sponsorship come about?
We developed this idea a couple of years ago, leading out of other successful projects.
We recognised funding in the arts was in a tricky period and wanted to invest in it.
So we launched the Sky Arts Ignition series and asked arts organisations to apply.
We had 300 applications and then took it down to a long list and short list, judged by Sky Arts talent such as Mariella Frostrup, and ourselves.
On what basis did you reject entries?
The ones that didn't get chosen were those we thought could do it anyway (without funding), or where we couldn't see how our technology could be linked in.