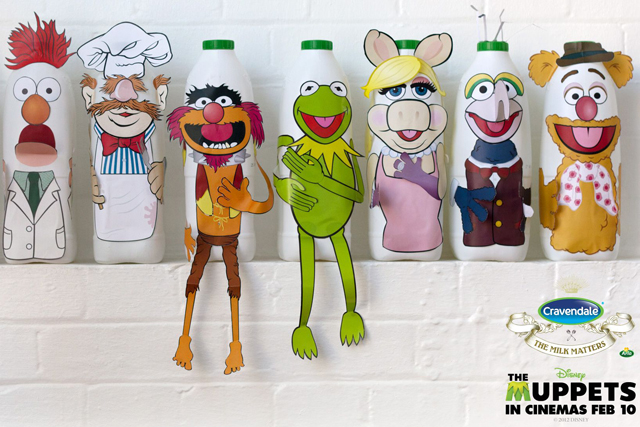 Central to the drive will be Cravendale's claimed benefits to last longer in the fridge than own-label milk.
Unlike rival brands, Cravendale can be kept fresh in the fridge for up to 25 days, because bacteria are removed from the milk.
Arla is working with social media agency Outside Line on running digital activity conveying this benefit during the summer.
There will be extensive activity on Facebook and Twitter.
It is also looking to strike up brand partnerships with holiday companies. The activity is expected to kick-off on July 5 this year.
The activity follows hot-on-the-heels of Cravendale's campaign supporting its sponsorship of 'The Muppets' film, which came out earlier this year.
'The Muppets' campaign centres around a social media giveaway of hundreds of thousands of limited-edition Muppets stickers designed specifically for two-litre Cravendale bottles.
According to Nielsen, sales of Cravendale were £151.8m last year, the market leading branded milk, ahead of second-places Black & White, produced by Robert Wiseman Dairies with sales of £107.9m.
Follow John Reynolds on Twitter @johnreynolds10