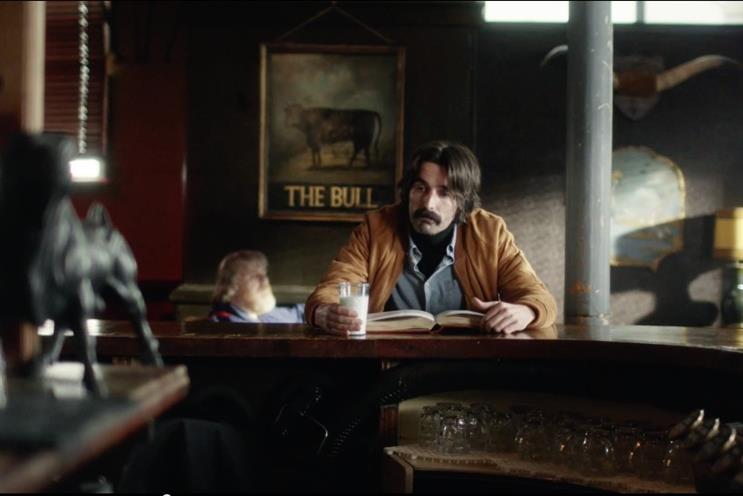 The protagonist is seen looking out of place in various situations in a provincial-looking UK setting, attracting bemused looks from the normal people around him. He is described by the gravelly voiceover as "a modern day enigma" and a "connoisseur of the cow".
At one point he is seen drinking alone at the bar of a pub (aptly named 'The Bull'), with his glass of white stuff. "His drink is Cravendale," viewers are told.
The on-screen action is accompanied with a musical score that conjures seedy Americana.
Brand: Cravendale
Agency: Wieden + Kennedy London
---
Recommended