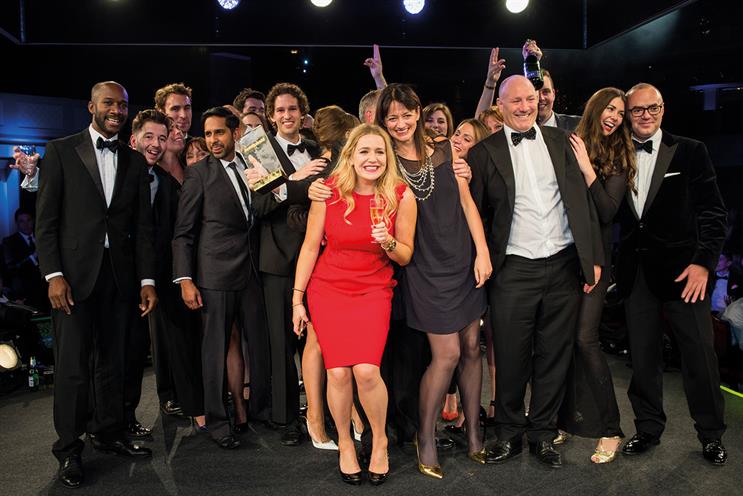 Last week, shortly after being named Media Agency of the Year by Media Week, the7stars added another trophy to its collection. Its latest triumph was to top the league of privately owned agencies measured by financial credentials – a list known as the Private Plums and produced by Marketing Services Financial Intelligence.
The Private Plums recognise good financial management among privately owned UK marketing agencies, irrespective of their size. So what do the winners have to show?
To harvest the maximum number of eight "plums", privately owned agencies must have annual gross income of £2.5 million or more and:
Achieve revenue growth of 15 per cent a year compound over the two most recent years.
Achieve an average operating profit of £500,000 over the two most recent years.
Achieve an average operating profit margin of 15 per cent or more over the past two years.
Achieve an operating profit per employee of £12,500 or more.
Contain staff costs at no more than 55 per cent of gross income (revenue).
Spend no more than 25 per cent of operating profit on finance costs and non-operating expenditure.
Maintain net current assets at £250,000 or three months' operating costs, whichever is higher.
Contain net borrowings at no more than £1 for every £3 invested by shareholders.
After 13 annual surveys, there is plenty of evidence to suggest that the winners of a full crop of plums are often eyed up by acquisitive companies, provided they can demonstrate the ability to maintain their performance. Having scored a full crop of plums for the second year running, the7stars is likely to be on the receiving end of enticing financial overtures in the not-too-distant future.
What does the survey reveal about the general condition of privately owned agencies?
First, it must be acknowledged that economic conditions have not been very benevolent in recent years and this has held back revenue growth rates. So it should come as no surprise to learn that only 19 per cent of the companies reviewed managed to grow at 15 per cent a year or more over the past two years. Clients' reluctance to spend will also have put pressure on agencies to cut their profit margins as competitive overtures from peer agencies increase.
It is difficult to draw any conclusions about whether economic pressures have had a more depressing impact on some marketing sectors than others. Among the nine best performers, there is a fairly even distribution between media, creative advertising, design and PR. Nevertheless, media buyers are likely to be more focused on money and to have a more natural flair for seeking a profit.
There is only a slight fall in the number of companies achieving an average operating profit of £500,000 or more during the past two years – down from 68 per cent to 66 per cent. (Charges in directors' remuneration included in "operating profit" were adjusted to achieve more meaningful comparisons between companies.)
However, productivity has also slipped, with more companies spending more than 55 per cent of gross income on staff costs and fewer companies achieving an operating profit per employee of £12,500 or more.
The two most dramatic changes in the higher order of rankings are the arrival of Four Communications and the departure of Essence.
Four Communications rockets into fourth place after acquiring several other PR agencies at very modest prices and by using its own cash. The acquisitions include the financially stretched Consolidated PR.
Acquisitions can give a great boost to revenue growth but not always to profit. The rapid descent of Essence is evidence of this. In the two previous years, Essence had been among the top scorers but, this time, it has fallen to 36th place after making the fateful acquisition of Punk-tilio and then investing in new or relocated offices in various countries as it pursues a global reach. Despite, or perhaps even because of, these cash-devouring excursions, WPP was pleased to announce the acquisition of the company last week.
Essence's enthusiasm for spending cash – there was a net outflow of £7.8 million in its most recently reported year – is not representative of most of the companies surveyed. Admittedly, the agency had started that year with a cash pile in excess of £10 million so, arguably, could afford to invest and/or lose some of it.
More generally, those agencies that have been relying on borrowed money show signs of borrowing less, whether by choice or under pressure from bank managers. That, coupled with low interest rates, means fewer companies have found their finance and non-operating costs eating into 25 per cent or more of their operating profits.
In reviewing all the companies that qualified for inclusion in this year's survey, it is particularly noticeable that younger creative advertising agencies are in short supply. But 18 Feet & Rising appears for the first time and Brothers and Sisters also features.
What the survey does show is that being big does not, in itself, bring profitability. Agency groups with some of the biggest gross incomes – such as Engine Acquisition, Karma Communications, Iris Worldwide (which has since been sold) and MSQ Partners – can be found loitering near the bottom of the rankings, for the time being at least.
Bob Willott is the editor of Marketing Services Financial Intelligence