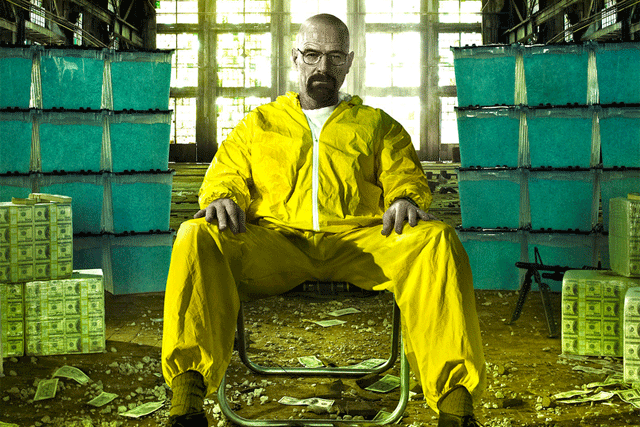 The phrase "a bonfire of the Jics" has appeared more frequently on our industry's radar in recent times.
It naturally gets my attention, not least because I'm sharing a conference platform with the chief executives of the other media industry audience research bodies at this week's biennial MRG conference in Berlin.
In preparation for this, I've been reflecting on what common ground exists between audience research Jics and where there are differences. In short, are we living up to customers' expectations or are we about to self-combust?
Essentially, all Jics start from the same place. This is because the first thing that people say when asked about the benefits of a Jic is that it provides a universally accepted trading currency.
In the same way that a country rallies around the currency issued by its national bank, the advertising industry places its faith in the gold standard measurement systems provided by Barb and other industry media research sources.
Like any currency, uncertainty is a bad thing for Jics. Before Heisenberg became better known as Walter White's alter ego in Breaking Bad, he was famous for articulating the uncertainty principle. This states that you can know a particle's position or its velocity but not both at the same time.
So JICs have created certainty by focussing on the fundamental questions of who, when and what. There also is the question of how content was delivered so that advertising revenues can be correctly attributed.
But life quickly gets difficult for a Jic if it's expected to explore variations in how different flavours of media are received by the people that advertisers want to talk to.
The task of demonstrating the relative value, or engagement if you like, of different forms of consumption has quite rightly been left to the marketing skills of the media owners and the analytical skills of media agency econometricians.
An industry trading currency should provide the solid foundations that inform on the reach and frequency achieved by an advertising campaign.
Alongside this, imaginative media owner research should bring to life the relative merits of one environment or another. And it's interesting to note how internet-based media are increasingly investing in traditional forms of campaign effectiveness research to make their case alongside more established media owners.
But would you create Jics today if they didn't exist?
Here we should remember that raw data is an oxymoron, a contradiction in terms. Every data set is structured according to someone's set of values. This is true regardless of whether it is big data or more traditional forms of research.
Taking this point, Jics are an expression of the underlying, collective values of the media industries. Typically, these industries have more in common than their internal competitive positions suggest and there is merit in collaborating on the basics.
To that end, there is real benefit in having a trusted, honest broker than provides a universally accepted truth.
There are two examples to draw on here. Firstly, it is difficult to have a conversation these days about internet audience measurement without the issues of viewability, click fraud and brand safety being far away.
The doubts these issues raise in the minds of advertisers and their agencies should be the catalyst for a greater move towards agreed industry standards.
There is some evidence that this might be happening, although the international nature of the big internet players makes this less of a certainty than it might otherwise be.
Looking further back into history, I started working in commercial radio in the late 80s, a time when those stations relied on a different set of audience numbers to BBC Radio.
This was unsustainable for the commercial sector, even though the BBC didn't compete for advertising revenue.
Rajar was born in 1992 because it was better to create a single, transparent currency than to maintain two versions of the truth. There was also a cost-sharing benefit.
This didn't stop the two sectors of the industry making a passionate case for why they were faring better than the other. I have the scars of many press conferences to prove this.
But what the advent of Rajar did do, was to remove doubt and uncertainty over the basic numbers.
So yes, I believe we would create Jics today if they didn't already exist. Equally, I believe that the cost of not having a JIC is greater than the cost of having one.
The advent of Rajar was not the only reason for a surge in the medium's share of advertising revenue during the 90s. Many things came together that helped the medium mature.
But let's assume for a moment that the improved marketplace confidence that came from the creation of Rajar accounted for 10% of the medium's above inflation growth.
This equates to an additional £22.5m in advertising revenue over the first three years of Rajar's existence, which is comfortably more than the commercial sector's share of the costs.
But is the reverse true? Will advertising money flow away from a medium if it dispenses with its Jic? It's an unprecedented situation and may never happen, so we can't be sure.
But you only have to look at how money flowed out of Greek and Icelandic banks as the credit crunch started to bite to get a sense of what can happen when uncertainty supersedes trust.
Justin Sampson is chief executive of Barb