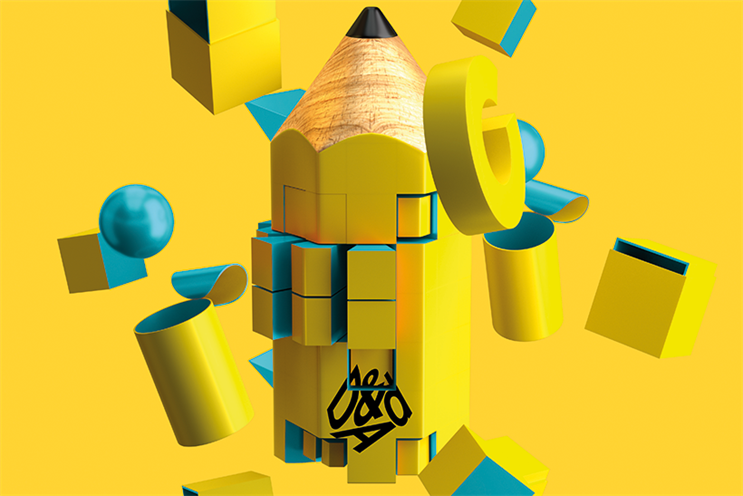 Day 1: The Earth Will Shake
Responding to the big issues our world faces
Hub 10, 11:00-12:00
The Business of Ideas
Patrick Collister, Google EMEA

As a traditional agency creative, the job was to think. You thought up concepts, which other people then filmed or photographed for you. Today, thanks to the digital revolution, there is a new kind of creative – a maker. This is the creative geek, or the 'creek' – someone who builds prototypes that test and improve ideas in a continual process. Creeks aren't just changing advertising; they're changing the world.
Adobe Stage, 12:00-13:00
The State of the Artist
Yancey Strickler, Kickstarter
Kickstarter has helped to fund everything from smartwatches to 3D printing pens but creativity has always been at the heart of the platform. Co-founder and CEO Yancey Strickler set up the crowdfunding site to help artists and creative thinkers connect with their audiences – "A place where people could support stuff just because they like it." Thanks to platforms like Kickstarter, anyone can become a creator. But with creativity proliferating across the internet, it's hard to stand out among the crowd in the attention economy. With the fault lines of creative culture shifting, Strickler asks: where does that leave the artist?
Brewery Stage, 15:00-15:45
Tools of Protest
Craig Oldham, The Office of Craig Oldham
Dissent is expressed through art; as Craig Oldham points out: "There has never been a movement for social or political change without the arts." When a movement stands in opposition to the established order, it expresses its values, educates and organises itself around art, design, music, poetry, theatre, performance and photography. Whether it's scrawled graffiti, "Coal not Dole" badges, protest songs or satire, subversive art is central to political and social causes. Oldham explores the role of creativity in provoking change, and how creativity in activism has changed over the years – from handbills to Twitter.
Day 2: Staring at The Sun
The technological and cultural shifts upending the creative industries
Brewery Stage, 10:30-11:15
Bravery: The Leap of Faith
Trevor Robinson, OBE, Quiet Storm
Forget trying to win awards, or playing it safe – for an ad to stand out, it needs to be different to anything the viewer's seen before or since. Convincing clients to take that leap into the unknown can be a challenge, even if it ultimately benefits them. Quiet Storm founder Trevor Robinson has plenty of experience in taking leaps of faith – from ads for kids' sweets that don't show a single kid, to newspaper ads that react directly to current affairs. In this talk, he explores how brand bravery is essential in enabling the creation of outstanding work – and why it's more important than ever in an age of ad-blocking.
Adobe Stage, 15:00-15:45
Courageous Creativity
Piera Luisa Gelardi, Refinery29
The mechanics of growing a global business can, all too often, stifle the creativity that caused your business to grow in the first place. Piera Luisa Gelardi, co-founder and ECD of Refinery29, is on a mission to help businesses rediscover the passion, purpose and optimism that inspired them, sharing her secrets for a more creative life. In this session, you'll find out how to be a cultural sponge, why you need to pause before you share and nurture your ideas, and the importance of listening and laughter.
Adobe Stage, 15:45-16:30
(Dis)content: Creative Direction in the Audience Age
Anna Higgs, NOWNESS
We're living in an attention economy, with clickbait, algorithms and cat videos battling for viewers' eyeballs. Global video channel NOWNESS has powered through the information overload, building a highly engaged audience of the culturally curious. How? For NOWNESS creative director Anna Higgs, the way to cut through that noise is to engage audiences with brilliant storytelling – and to listen to them. In this discussion, Anna will use recent examples from NOWNESS' work to show how developing closer relationships with your audience can lead to extraordinary, risk-taking work.
Day 3: Outrageous Magic
Big, bold ideas crafted by the industry's leading designers and creators
Hub 10, 14:15-15:15
The Fine Art of Art Direction
Mark Bonner, GBH What makes imagery memorable?
To get to the art of the matter, Mark Bonner, co-creative director of GBH, will explore the power of imagery – through words. Working with brief visual descriptions, you'll work together to recall the visual details of iconic photographs.
And to wrap things up, Mark will present a startling example of world-class art direction – drawn not from the worlds of design or advertising, but from contemporary art.
Adobe Stage, 15:15-16:00
Good Ideas and Bad Ideas
David Shrigley, DACS
DACS' artist David Shrigley talks ideas, good and bad. The former Turner Prize nominee and current Fourth Plinth resident explores the magic of ideas using examples of his distinctive and darkly humorous art and design. As a renowned multimedia artist, David's work spans drawing, painting, photography, sculpture, animation, music and other stuff to offer sardonic observations of people and everyday life. Join David to see and hear a bunch of things and be really inspired.
Brewery Stage, 16:30-17:00
Slow and Steady
Sarah Cox, Aardman Animations
The world may seem like it's moving faster than ever, but Aardman Animations has always approached its work with a measured pace – after all, when you're moving Plasticine models in frame-by-frame increments, you can't afford to rush things. In this talk, Aardman executive creative director Sarah Cox explores how the rapid-fire Tinderisation of our interactions has prompted a desire for more authentic, crafted experiences, and why artists and creatives should take their time over their work.
---
These are just some of the amazing speakers that will be appearing at the D&AD Festival. For more information or to get your festival pass, visit dandad.org.