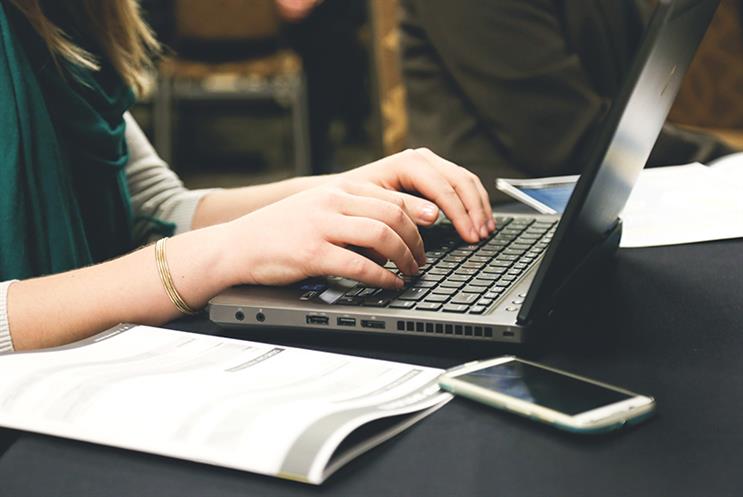 Your CV is essentially your personal marketing document that helps you sell your skills, experience and talent to prospective employers.
Therefore, if you're in the marketing industry, your CV could be considered a direct representation of your marketing ability.
No pressure.
To ensure that your CV portrays you as an outstanding candidate for any marketing position, here's how to create an excellent marketing CV in five simple steps.
1. Ensure your name is prominent
A report from Fortune suggests that if you include a memorable name on your CV, you could boost your response rates from zero percent to 70 percent, just like that.
We're not suggesting that you should change your name and rebrand your identity. Instead, simply make sure that your name and current job title or area of expertise stand out at the top of your CV.
You'd be surprised how often talented candidates slip up by brandishing the devil phrase 'curriculum vitae' at the top. Therefore, make sure your name, job title, and contact details sit neatly at the top of your marketing CV, as it instantly identifies who you are and what you do, making you a memorable candidate.
2. Craft a punchy personal profile
Research suggests that you only have six precious seconds to impress a recruiter before your CV ends up in the 'meh' pile. Therefore, you need to make sure your personal profile packs a punch.
All you need to do is concisely state who you are, what you do, and your career goals. Since you're applying for a marketing role, be sure to mention key marketing skills and areas of expertise, taking inspiration from frequently-mentioned industry keywords found in the job description.
3. Include a key skills section
The secret to writing an excellent CV is to include the most important information at the beginning, since the recruiter typically reads this first.
As a result, you should summarise your key skills just below your personal profile. If you recently graduated from university, this section may include industry experience you gained to which you were exposed during a work placement or the specialised marketing disciplines to which you were introduced while studying at university.
As your career progresses, you'll be able to use this section to highlight a range of specialised marketing skills in your repertoire.
Much like your personal profile, be sure to tailor your key skills to those listed in the job description to demonstrate that you're a great fit for the role.
4. Tailor your employment history and education to the role
You might have guessed by now that tailoring and tweaking your CV to the job for which you're applying is the key to crafting a strong job application.
As a marketing professional, you need to tailor your CV to make sure your employment history and education highlight your most relevant skills and abilities.
Therefore, ensure you include common industry keywords, acronyms, and jargon mentioned in the job spec to show you fit the bill. In addition, if your employment history is particularly lengthy, don't be afraid to expand on your most recent, relevant experience and summarise roles from over 10 years ago like so:


5. Keep it on brand
Since you're in the marketing game, you should be aware of the importance of branding and consistency. Therefore, make sure that your CV showcases your personal brand in a consistent manner.
We're not saying you should design a fancy header and include your best headshot (please don't do that). Instead, make sure the styling of your CV is consistent and uses appropriate font styles, margins and header sizes that make your CV easy to read. You may also like to include links to your portfolio and LinkedIn profile to show employers that little bit extra should they need it.
Simply follow these five steps to create an excellent marketing CV that's sure to impress any employer.
TopCV offers a range of CV-writing services including expertly-written and keyword-optimised CVs, cover letters, and LinkedIn profiles. It is currently offering a free CV review to help you land your dream marketing job.