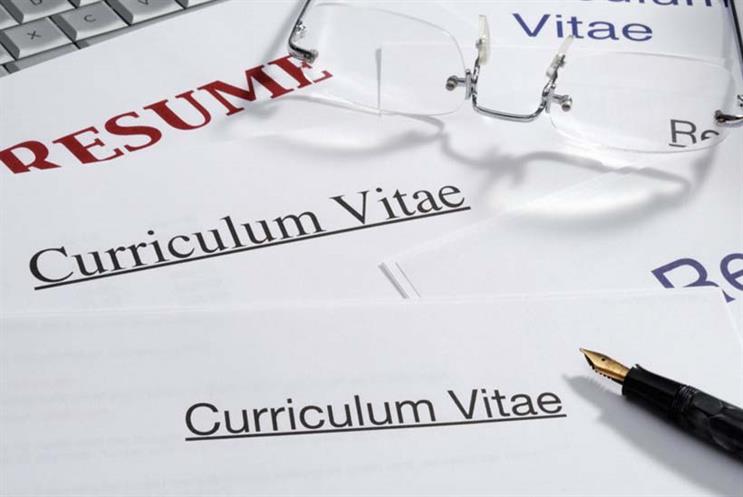 Marketing is a particularly impressive industry that continues to experience strong growth, despite Brexit fears.
Therefore, if you're looking for your first job in marketing, you're choosing a particularly strong, safe industry to enter.
However, no matter how strong your desire is to start a career in marketing, you won't get there without a stand-out CV that showcases your skills and potential.
This guide will show you exactly how to write your CV for an entry-level marketing job.
Get your CV format right.
If you're looking for your first job in marketing, it's likely that you've never written a CV or you have very basic, generic copy.
Since you're applying for your first full-time job in the working world, you'll need to pull out all the stops to ensure your CV is looking slick and professional.
The easiest way to do this is by getting your CV looking the way recruiters expect it to.
Your CV must include these components:
Your name and contact details

A personal profile

Educational history

Employment history
Additional, optional sections include:
Hobbies and interests

Key skills

Awards, honours and notable achievements
Each section should be marked with clear headings and short, punchy bullet points to guide the reader. This makes your CV easily digestible and ensures recruiters can identify the information they're looking for without difficulty.
When it comes to the length of your CV, try to stick to one to two pages in total. If your CV tips over into three pages, you can adjust the font sizes of the heading and body text and adjust the margins, or reevaluate the information you've included. Just remember to keep the formatting consistent throughout.
Change the structure if necessary.
As you're looking for your first job in the industry and have recently left education, you can alter the structure to paint your skills in the best light and make you a desirable hire.
For example, if your educational achievements are more impressive and relevant than your work experience, put this section ahead of your employment history.
If you have very little or no work experience, you could rename your employment history section to 'Projects and placements.' In this section, detail projects completed during college or university and work placements, with examples of skills that could be applied to the workplace.
Be selective with your skills and qualifications.
When a recruiter reads your CV, they will be on the lookout for anything that shows you're a great fit for the role. Therefore, you must be selective with the skills and qualifications listed in your CV and ensure they are relevant to the job description.
Since you're applying for an entry-level role, employers don't expect you to be full to the brim with marketing skills. If anything, transferable, core skills are a must-have and any specific industry knowledge is simply desirable.
For example, necessary transferable skills in marketing include: communication, enthusiasm, self-motivation and organisation.
Desirable marketing skills could include: social media, Adobe programs and Google Analytics.
To make sure you're ticking all the right boxes, drop the job description into a Word doc and pick out any keywords, industry jargon and required skills and inject them into your CV naturally to show you're a match.
Give them a reason to invite you to interview.
The graduate job market is becoming increasingly competitive, with a quarter of UK students graduating with a first class degree today, as opposed to 17 percent in 2012.
Since you're likely to be up against candidates of a similar calibre to you, you must make yourself as interesting and desirable as possible.
This is where the optional sections 'Hobbies and interests' and 'Awards and achievements' come in.
If you have any hobbies or achievements related to marketing, be sure to reference them. Alternatively, if you know you have something in your repertoire that makes you totally unique, such as experience travelling or an unusual hobby or skill, list that too.
Just be careful not to list anything generic, like socialising or reading, or anything outlandish. Ultimately, you want to include interests that reinforce your application and reinforce your status as an attractive hire.
TopCV offers a range of CV-writing services including expertly-written and keyword-optimised CVs, cover letters and LinkedIn profiles. It is currently offering a free CV review to help you land your dream marketing job.