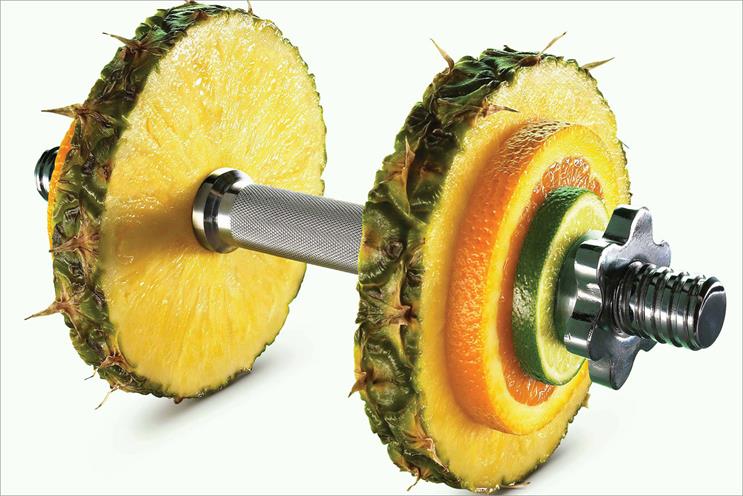 The agency has launched a campaign to support Nuffield's new Nuffield Health Score online fitness tool.
Creative will run across 19 of Nuffield's 65-strong gym network and promotes the healthy message, "How you eat is as important as how you exercise."
The ads feature photography by David Gill and combine familiar gym equipment with fruit and vegetables to create a parallel between exercise and nutrition.
Nuffield HealthScore features a nutrition coach that encourages healthy eating and prompts and advice rather than calorie counting.
Melissa Robertson, the managing partner at Now, said: "We are delighted to have helped launch such an innovative product with such a visually striking campaign."
Kate Barker, the head of marketing at Nuffield HealthScore, said: "The images are fresh, fun and very engaging and convey our key message perfectly."
Nuffield Health, a not-for-profit healthcare social enterprise, runs 65 Fitness and Wellbeing Centres.