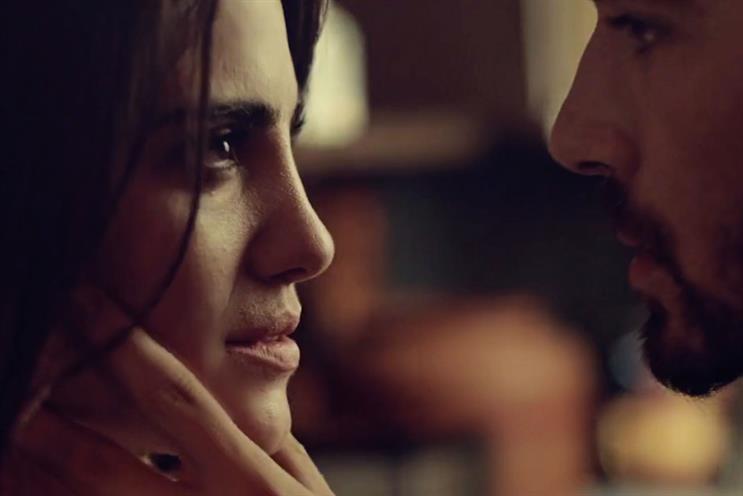 Say the word "programmatic" to a creative, and the response will usually be a glazed expression.
The disengagement is understandable. Programmatic – a way of using an individual's online behaviour to decide which ads to show them – is an industry mired in deliberately complicated "geek speak", a result perhaps of the dizzying array of suppliers (and their carefully protected margins) that now sit between the publisher and the advertiser.
So far, it has primarily been seen as a way of buying cheap online advertising space and considered the preserve of media agencies. The automation involved in the process has seemed at odds with the more serendipitous nature of creativity.
It was surprising, then, to see ad luminaries such as Sir John Hegarty (the co-founder of Bartle Bogle Hegarty), Martin Boase (the BMP co-founder and former Omnicom chairman) and Michael Greenlees (a former TBWA president) invest in a programmatic media company called Scoota last month.
Perhaps their interest is best explained by what happened in Brazil a month earlier. Unilever chose to relaunch its Axe brand with a video that could be programmatically served in 100,000 variations. Things such as the soundtrack or the setting changed in the ad depending on the viewer's interests. It was the biggest creatively driven programmatic play to date.
Unilever's chief marketing and communications officer, Keith Weed, says: "Having different creative executions served up to different people according to who they are, their interests, their profile, their relationship with the brand is potentially a very exciting area for the future.
"People talk about big data, but we actually need smart data – and we're still not there. But we will get to the situation where we can tailor not just what categories but what messages arrive at people. That will be utility to the consumer but also to the companies providing it."
These latest developments suggest that it is finally time for creative agencies to shake off their apathetic fog about programmatic.
As Abbott Mead Vickers BBDO's chief executive, Ian Pearman, says: "It's absolute lunacy to think that programmatic creative should be left to media agencies. Any agencies that are interested in communicating a message to a specific audience should be interested in this."
Jon Goulding, a founding partner at Atomic London, which recently set up a programmatic division, agrees: "Anyone thinking that programmatic is just a way to make slightly better but boring banner campaigns that no-one clicks on is missing the point. Online behavioural data is going to be the oxygen of the industry."
So what does this mean for creatives? First, programmatic is here to stay. The Internet Advertising Bureau estimates that up to 80 per cent of all digital adspend will be programmatic by 2018. It is also likely to be introduced to TV in the UK – Channel 4's catch-up service, All 4, already allows some slots to be bought programmatically. At the most basic level, it is critical that creative agencies understand the process so they don't get left behind.
Next, it helps with that all-important word: effectiveness. Scoota's co-founder James Booth says ads that use his platform receive an average engagement of 4 per cent compared with an industry norm of 0.8 per cent. This, so the argument goes, is because people are shown more relevant ads, which means less waste for the client and less irritation for the consumer.
The ability to know more about who is looking at an ad, and the context in which they are viewing it, offers new opportunities for brands and their agencies to tailor the message. As well as developing several versions of a spot, creatives could make a series of ads that can be displayed according to what viewers have seen before.
As Nick Reid, the UK managing director of the programmatic company TubeMogul, says: "It's no longer a one-size-fits-all world. Creatives should no longer be thinking of the single 'knock 'em dead' ad for TV. Instead, they will be tested to come up with many ads in the same campaign that can appeal to multiple segments within their target consumer base."
Greenlees, the non-executive chairman of Scoota, which used to be known as Rockabox, believes programmatic can act as a catalyst to get creative and media agencies working better together. He explains: "For a number of years, the media and creative industries have gone off in different directions. It has been a real problem because it means they have not always been able to provide the best ad for their clients.
"Cannes this year was like a revival meeting for media tech. The importance of producing powerful creative concepts that engage and excite consumers was lost in the debate. My view is that programmatic will bring the pair together again to engage with consumers more effectively."
Programmatic will also give creative agencies more control by allowing them direct access to the media buying process and, crucially, the analytics. As well as greater transparency about the performance of a campaign, creatives can get immediate feedback and make changes while ads are still live.
As Pearman says: "Programmatic creative can only be effective if it is iterative. Media agencies can optimise assets by eliminating assets that don't work well, but it's a fundamentally reductive approach. Only creative people can develop new assets in real time based on the signals the market gives."
Of course, Greenlees points out, it would be wrong to suggest programmatic is the be-all and end-all. "There's a natural predilection for creatives to focus on the most powerful media – which is still TV," he says.
Nor does this more targeted approach herald the death of big mainstream campaigns because, as Pearman suggests: "Philosophically, much of the perceived value of products lies in lots of other people knowing about them beyond their target audience."
Another important caveat is that any targeting must be balanced with an individual's right to privacy.
But these are all important discussions the industry needs to have. If programmatic is here to stay, creative agencies must ensure they are part of shaping its future. It's time to stifle the yawn.